All 4 Kids is Offering Quality Products for Babies, Kids and Mums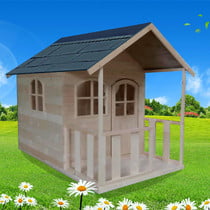 Press Release (ePRNews.com) - VIC, Australia - Jul 24, 2017 - All 4 Kids is an online store specialised in providing a wide variety of quality products and toys to cater for every need of babies, kids and mums. They have over 17 years of experience offering the largest inventory of unmatched baby and child products to their clients at highly affordable prices. All 4 Kids products meet the safety and quality standards set by the Australian government, and they have a professional customer service team who are friendly and ever available. They are a trusted shopping partner who has built a reputation for making quick and timely deliveries to clients both in Australia and worldwide.
Speaking about the company, the Executive Director said, "We are a one-stop store that possess all products that you would like for babies, kids and new mums. Our inventory allows you to gift your little ones with stunning and beautiful products for their ultimate joy from the comfort of your place. We have a team of experts specialised in kids' products, and as such, each item purchased from us is made from the finest materials, durable and the best in the market."
Clients looking for kids furniture in Melbourne will find the best solutions at All 4 Kids. They have the right kind of furniture ranging from beds to chairs skillfully crafted to ensure the comfort and well-being of the child. All 4 Kids furniture come in unique designs, shapes and attractive colours to match needs for all children from newborns to older kids. Their nursery furniture is custom made for new babies and comes with spongy safe and comfortable mattress to lay down the baby securely. The inventory of their kids' furniture includes; baby bouncers, travel cot, changing table, wooden kids' daybed, feeding chairs among other reliable furniture.
Talking about their gifts and toys, the Executive Director said, "It is advised that you allow your children to play with toys as it helps in their physical exercises and brain coordination. We have different types of toys that are suited for children of varying ages suited to help develop their imaginations, self-confidence and growth. Some of the general types of toys we have are; cause and effect toys, fidget toys, creative toys, fidgets, puzzles and sensory toys. These toys are approved for use by children of all ages, made from safe materials and play a major role in bonding with the young ones."
All 4 Kids has unique outdoor toys that allow children to play in the natural environment with safe and exciting items ranging from swings, slides to playhouses. Customers can buy outdoor toy online from their website at affordable prices and change their yards to fantastic wonderlands for their children. All the outdoor toys come with safety features and are of non-toxic materials.
About All 4 Kids
All 4 Kids is an Australian run and owned online store that provides unique products specialised for babies, kids and mums. Founded in 2000, they have immense experience and expertise in recreating children's environment with functional, comfortable and secure products at the lowest prices possible.
Source :
All 4 Kids