All American Movers Announces Availability of Services
Denver, CO moving company is ready to assist customers for their relocating needs during the Coronavirus pandemic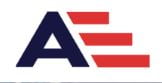 Press Release (ePRNews.com) - Lone Tree, Colorado - Jul 17, 2020 - Premier moving company, All American Movers is proud to announce they are still serving customers during the pandemic. Based in Lone Tree, CO, and serving the greater Denver area for local moves and nationwide, they provide relocation services for residential and commercial customers. Taking extra safety measures, the professional movers are dedicated to continuing to serve their customers for all their moving needs.
Offering reasonably priced logistic solutions, All American Movers has been serving Denver, CO, for all their moving needs for years. Whether customers need to move across town, across the state, or to a different state, their team of movers is committed to making the process a breeze.
Throughout the pandemic, their team of movers is taking extra precautions to ensure customers' safety, along with their team of movers. They ask that if a customer has been experiencing symptoms of COVID19, has been in contact with someone that has tested positive, or has a fever, that they let the company know. Movers will practice social distancing, where possible, and wear proper PPE to limit the possibility of unknown transmission. Customers are their top priority and are dedicated to providing exceptional, world-class service, even during this trying time.
A representative for All American Movers had this to say about their continued dedication to exemplary customer service, "We pride ourselves on being courteous, knowledgeable, and efficient. You can rely on us to treat your property and possessions with respect." While the pandemic may be limiting individuals in many ways, having to move or needing to relocate has stopped just because there is a pandemic.
The professional moving company has recognized that customers still need assistance with many moving features, including packing, loading, and transportation. With this, they provide a safe way to get the moving services they need, with greater peace of mind that the movers are doing everything possible to ensure safety.
Those that are in the Denver, CO area and require moving services such as packing, loading, unloading, transportation, and affordable movers, All American Movers are open and ready to assist. Obtain a free quote today on moving services, including residential, interstate, labor, application installations, etc.
For more information on All American Movers please visit their website https://allamericanmoversco.com/. For questions or comments please contact them by phone at (888) 276-4084 or by email at info@americanmoversco.com.