American Greed TV Show to Feature Ski Johnson In 1 Hour Episode
Jazz Superstar Ski Johnson subject of new episode on CNBC's American Greed.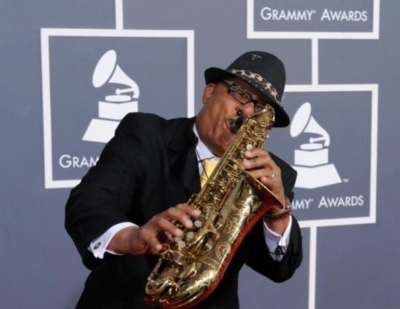 Press Release (ePRNews.com) - WASHINGTON - Jul 17, 2017 - Grammy-considered and #1 Billboard saxophone artist Ski Johnson is the featured subject of a new episode of CNBC's American Greed. The episode tackles the federal investigation into Johnson's self-promotion and the power of marketing that would single handedly change the Grammy Awards nomination and voting process forever. The episode premieres at 10 PM ET/9 PM PT on Monday, July 31, 2017.
Johnson's Jazz for Life Foundation was founded in January 2010 after losing both of his parents to cancer. The organization was established to bring awareness about the cancer epidemic, provide education and to partner with others. Since its inception, the Jazz for Life Foundation has helped numerous individuals and assisted with sending an ill 10-year-old girl to Disneyland right before she passed away.
Johnson's upcoming documentary entitled Jazz for Life will be part of the discussion on American Greed. The documentary details how Johnson maneuvered through the good, the bad and the hidden dangers to create success. For over 25 years Johnson has released over 10 recordings, of which two albums hit #1 on the Billboard Charts and were considered for Grammy Awards in several categories on the voting ballot.
Johnson will host an invite only Press Reception and Viewing for the premier of American Greed on Monday, July 31.
RSVP at JazzforLifeDocumentary@gmail.com.
####
SJ Enterprises is a marketing, branding, and management firm servicing talent and product brands globally. The company aims to bring inspiration, innovation and creativity to every talent and product brand in the world by forging relationships between artistic talent and product brands with a focus on product branding, marketing and sales. The overarching goal is to increase brand identity and awareness. One way SJ Enterprises accomplish this objective is by marrying the product brands with celebrity artist brands with the net result being a unique brand identity and awareness.
Visit: www.skijohnson.us  www.skijohnson.net/skijohnsonenterprises.html   www.facebook.com/skijohnsonenterprises/ and
www.twitter.com/sjenterprisellc for more information.
Source :
CNBC's American Greed

Business Info :
WIDE-A-WAKE PR
United States