An Insiders Guide to: Nic Mayo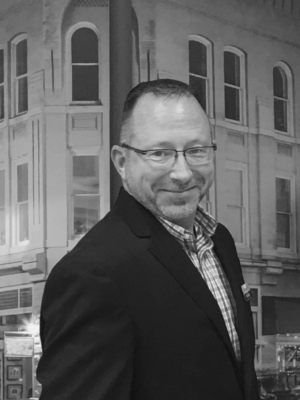 Press Release (ePRNews.com) - ASHEVILLE, N.C. - Feb 09, 2017 - "I was born and raised in Lowland in Pamlico County, NC, just east of New Bern. I graduated from Havelock High School, and went on to serve as a Military Police Officer in the US Marine Corp at MCAS Cherry Point during Operation Desert Storm. My father is a former U.S. Marine and Vietnam Veteran so I enjoyed following in my father's footsteps, and the yellow footprints at Parris Island. After my honorable discharge, I managed a couple of companies and eventually went to work at Seal-Mar Security & Investigations in California" explained Nic Mayo.
"Providing armed and unarmed security can at times be very interesting. Especially when you work on movie sets, lots and provide private security."
Nic's entrepreneurial spirit drove him to move away from security and protection. He launched his own commercial paint & wall covering company, as well as a parking lot and street sweeping company.
Returning to NC, Nic's training and desire to help led him to join the Beaufort Fire Department as a volunteer fireman, and eventually work as a full-time Engineer and EMT. He also volunteered his time and talents with Otway Fire & EMS, Beaufort EMS, Marshallberg Fire Department, Atlantic Beach Fire Department and Durham Highway Fire Department and served part time paid staff at Apex EMS. Nic's entrepreneurial spirit led Nic back to own a successful independent sign company. During this time, he also provided small business consulting services, doing this on and off over 5 years.
Moving to Raleigh, Nic managed a Signarama location for 3 years. During this time the United Franchise Group, noticed his abilities and Nic transitioned into the corporate role of one of their regional operations advisor/coach to the franchise owners. It was during this time that Nic first met Ed & Arlene Sullivan.
"Ed & Arlene had joined as the Asheville Signarama franchise owners so I was fortunate to get to know them and support them. Their involvement with the community and genuine passion for people really stood out to me and continues to be a huge part of their rapid success."
Nic was moved to the United Franchise Groups world headquarters in West Palm Beach Florida to take on the role of the Signarama Corporate trainer where he taught new franchisees from all over the world on how to successfully start, run and manage their business and staff.
"Being a part of the excitement and growth of the corporation was a phenomenal opportunity. Two years later, the needs of our families, which will always come first, necessitated moving back to NC."
Ed and his team were looking for their next strategic hire. A person who could sell, who understood the industry extremely well, and someone they trusted who could eventually take on the management of their business. With over 20 years of experience in the industry, Nic was an obvious fit.
Moving to West Asheville in November, with Nic officially joining the team here at Asheville Signarama in December.
With passion for craft beer, hunting, long walks and hikes, Nic and his family feel right at home here in Asheville. "Finding a Church that we could call home was priority number one. Thankfully Biltmore Baptist Church fit the bill and we love going to the main campus in Arden."
"I am so glad to be a part of the team here at Asheville Signarama. We had a great 2016, and 2017 is already shaping up to be a stellar year."
About Asheville Signarama
Asheville Signarama is Western North Carolina's full service sign company. Asheville Signarama is an independent, locally owned company which has quickly risen to the forefront of WNC's sign needs. With over a century of experience in sign design, marketing expertise, manufacturing and installation. Asheville Signarama can tackle even the most difficult and challenging projects with spell binding results. Visit http://www.signarama.com/nc-asheville
Disclaimer: This press release is for information purposes only.
Source :
Asheville Signarama

Business Info :
ASG Strategies Inc.
Hendersonville, North Carolina - 28792 United States
Phone: 8283881767
Website:
http://asgstrategies.com