Aphrodite London Tantric's New Website
Aphrodite London have just launched their new website complete with online booking system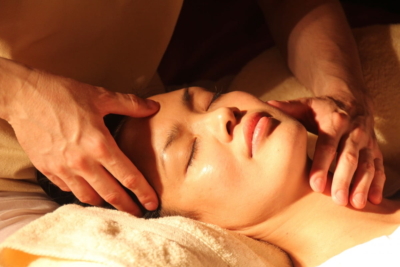 Press Release (ePRNews.com) - London - Dec 18, 2020 - Aphrodite Massage London have recently launched a brand-new website.
Aphroditelondontantric.com has recently come online to showcase the amazing massage services that are provided by the team at both incall facilities and visiting massage services in London. This also enables the team to make sure that their clients are kept up to date with all the various special offers and changes to schedules, and even new massage therapies that we will introducing.
This also includes an easy online booking system which more importantly enables clients to see when each masseuse has booking slots available. This is perfect for those clients that are simply too busy to call, and they can simply go to the website to check availability.
In addition to this we are also looking at running some tantric workshops in Central and West London. This is a great way for those that are new to Tantra to learn more about the subject, in a relaxed and tranquil setting. All our therapists have extensive training in Tantra, and whether you a single guy, woman, or couple, you are more than welcome to attend.
These will more than likely take place on a weekend, to accommodate those with busy schedules. Within the workshops we will be teaching everything from tantric massage techniques through to tantric breathing and meditation. We believe that tantric meditation offers a very easy way to help reduce stress and tension, and so the workshop can offer so many benefits to those that sign up.
The workshops are designed for those aged over 25 and will cover not only tantra but Nuru massage – which is our fantastic new massage therapy which hails from Japan in South East Asia.
To find our more or to book yourself in to our workshop, please get in touch with our friendly team at Aphrodite London Tantric.
Source :
Aphrodite London Tantric