Applicom is now a Veeam Cloud Service Provider
Applicom , one of the largest IT solutions and service provider in Dubai, UAE,is now a Veeam Cloud Service Provider.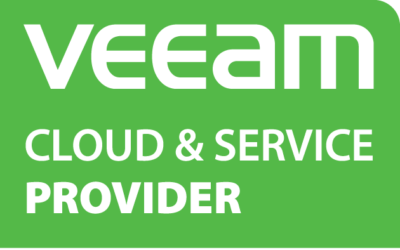 Press Release (ePRNews.com) - Dubai (UAE) - Dec 06, 2017 - APPLICOM signed up as a certified Veeam Cloud Service Provider (VCSP), offering customers disaster recovery and business continuity services based on Veeam Cloud Connect and Microsoft Azure. With this combination of solutions by Veeam and Microsoft, customers can have affordable disaster recovery sites and offsite backups, at the same time ensuring that data is secured while in transit or at rest.
"We take the intricacies involved with designing, running and maintaining a disaster recovery infrastructure and simplify it with our cloud based DRaaS offering. Our enterprise-grade services and support will ensure that your business keeps running," said George Khouri, Applicom CEO.
More than ever, companies today rely on their networks to run their business. Server downtime can be devastating, resulting in lost opportunities and reduced productivity. Customers now expect shorter recovery point objectives (RPO) and recovery time objectives (RTO) within minutes, as opposed to a few years ago when a few hours of downtime was considered acceptable.  
Veeam Cloud Connect allows customers to achieve these RPO and RTO goals while taking advantage of Microsoft Azure cloud storage to keep costs low. A traditional Disaster Recovery site would typically double the capital and operating expenditure of the primary site. This additional expense is non-existent with Applicom's Veeam Cloud Connect DRaaS solution since there is no need to invest in networking, servers or any other hardware.
Veeam Replication allows recovery within minutes with an RPO of a few minutes when instantly failing over to an Azure virtual machine. With Veeam Cloud Connect offsite backup, customers can be compliant with the 3-2-1 backup strategy of having three copies of data, local copies stored on two types of media, with one offsite copy. 
eHDF's Disaster Recovery and Business Continuity solutions offer comprehensive end-to-end solutions to recover business-critical applications in case of a disaster. eHDF has deployed sophisticated and customised DR solutions for clients including Dubai Aluminium (DUBAL), Dubai Financial Market (DFM), Société Générale Bank, Dubai Airport Freezone and Dubai World Trade Centre. This year, eHDF plans to introduce Disaster Recovery Automation and Management services to automate processes, effectively monitor DR readiness and conduct regular DR drills.
Learn More about:
http://www.applicom.net/veeam-cloud-connect
About Applicom:
Applicom's Disaster Recovery and Business continuity solutions offer comprehensive solutions to recover in case of a disaster occurs. With over 21 years of success in delivering better business outcomes, Applicom deliver highly scalable and robust IT infrastructure which enables companies to focus on their core businesses instead of managing their IT. 
Source :
Applicom