Aryans Group of Colleges Delivering Premium Education in Business Administration through Its MBA Courses for Graduates
Aryans Group of Colleges is training the graduate students to become successful business entrepreneurs, leaders and corporate managers by way of its high-quality MBA programs.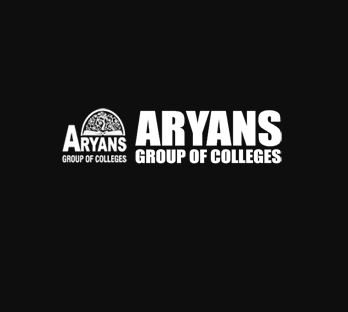 Press Release (ePRNews.com) - Punjab, India - Nov 13, 2020 - Since its establishment in the year 2007, Aryans Group of Colleges has achieved many milestones in the field of academics, student placements, innovations, sports, and cultural activities. The educational group runs several colleges under its administration. These include the Aryans College of Engineering, Aryans Institute of Nursing, Aryans Degree College, Aryans College of Law, and Aryans College of Education. There are also colleges for pharmacy and management and technology education. The educational group provides all modern facilities in its colleges, ranging from well-equipped libraries and computer labs to hostels and Wi-Fi campuses.
During a recently conducted academic event, the spokesperson of Aryans Group of Colleges revealed, "Our business school offers an established Master of Business Administration or MBA programme, which is a two-year regular programme. The curriculum of our MBA course has been designed to provide knowledge of core management concepts and different techniques that are upgraded to advanced knowledge and management skills. This course helps students to sharpen their leadership skills for managing complex and established enterprises."
Aryans Business School is considered as the best MBA college in Punjab that stands unique in its style and performance. Here, the future Indian managers and business professionals are shaped with outstanding knowledge and refined qualities. Aryans Business School is affiliated with I.K. Gujral Punjab Technical University, Jalandhar (IKGPTU). Through its MBA course, the college focuses on high-level academic pursuit and encourages innovative thinking through intellectually stimulating seminars, group discussions, and guest lectures by experts and active professionals. There are also industrial visits and field series for data collection.
The spokesperson further stated, "At our business school, we promote entrepreneurial management to cater to the needs of young and budding talents. We empower our business students to create a leadership mindset that can help them take high-quality business decisions in any situation. Our MBA course has various specializations, such as marketing, human resource, finance, information technology, and operations management. This course includes four semesters – three for regular classroom study and one for the training that requires six months of industry exposure through an evaluative internship."
Aryans Business School is one of the top colleges in Chandigarh to be having the finest infrastructure and faculty expertise. The business school has fully equipped classrooms where interactive study sessions, presentations, case studies and strategy implementation sessions take place as part of the future managers' everyday work schedule. Students who have completed a graduation course in any stream with a minimum of 50% aggregate marks and a valid CAT score are eligible to apply for the MBA programme of Aryans Business School.
About Aryans Group of Colleges:
Aryans Group of Colleges is an educational group that is renowned for its value-based education in several academic areas, from law and medical to engineering and management. The educational group, via its eight reputed colleges, offers a variety of academic programmes that are approved by the concerned regulatory authorities, including the All India Council for Technical Education (AICTE) and the National Council for Teacher Education (NCTE), Jaipur. Along with the best-quality education, the group also delivers several scholarships to students.
Contact Information:
Aryans Group of Colleges
Vill: Nepra, Chandigarh – Patiala Highway,
Between Rajpura and Banur, Punjab, India
Phone: +91-98762-99888, 98765-99888
Email: info@aryans.edu.in
Website: https://aryans.edu.in/
HOURS: Mon-Sun: 8 am-5 pm IST
Source :
Aryans Group of Colleges