ASAP AIR A/C and Heating Offers Effective Air Conditioning and Heating Services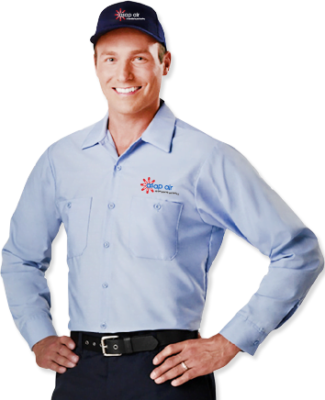 Press Release (ePRNews.com) - Houston, TX - Jun 06, 2017 - ASAP AIR A/C and Heating  is a licensed air conditioning and heating contractor that offers specialized services to their clients in the greater Houston area. They are an award-winning air conditioning & heating Maintenance Company that uses skilled and factory trained technicians to provide excellent services. ASAP AIR A/C and Heating is family-owned and strive to offer the most reliable and pocket-friendly services to their clients.
Speaking about the company, the Managing Director said, "Our years of experience and expertise in providing air conditioning and heating services has helped us improve our level of services. We have fully understood the working mechanism of all air conditioning and heating equipment, and we can quickly diagnose and repair any system. We offer our services to both business and residential owners at prices 20 to 30% lower than ordinary market rates. Apart from providing personal services, we also service and sell major brands of heating and cooling products like gas furnaces, evaporator coils, air conditioning units, air handlers and Comfort controls."
ASAP AIR A/C and Heating offers routine HVAC maintenance to ensure they work efficiently avoiding instances of breakdowns. They ensure their clients have professional technicians to check their HVAC systems twice a month and have their air filters replaced monthly. Customers looking for the best AC repair service in Houston can rely on ASAP AIR A/C and Heating to make a full system diagnosis and repairs to ensure they work at optimal energy efficiency. The major air conditioning problems they fix are wiring issues, frozen coils, low refrigerant, the outside unit not running, and fan on outside unit not running.
Talking about why they're known to offer the best AC repair in Houston, the Managing Director added, "We have a responsive customer service that enables clients to easily reach us and make quick appointments ensuring any issue is handled immediately. The technicians we send to you are skilled, courteous, and able to deal with any emergencies. Our financial options also give customers a peace of mind as we have partnered with Wells Fargo Financial National Bank to provide special financing to our clients. The financing options enable you to receive our services immediately, and you can pay over a period suitable as per your financial capabilities. We also accept various debit & credit cards and checks for payments."
ASAP AIR A/C and Heating has a policy of resolving any problem within 24 hours and is in operation all year round. They resolve all AC related problems and also offer the best AC installation in Houston. They sell the most advanced and efficient air conditioning units at competitive rates and have technicians who can install them to ensure the utmost comfort to their customers. Their installations are made in a way to ensure they are durable and have the best output while saving on energy consumption.
About ASAP AIR A/C and Heating
ASAP AIR A/C and Heating is an AC and heating maintenance and service provider in Houston that offers top grade services to their clients. They are a family-owned and operated company that has incorporated the use of technical experts to provide exceptional services in air conditioning and heating.
Source :
ASAP AIR A/C and Heating