ASAP AIR A/C and Heating Provides AC Installation, Replacement, and Repair Services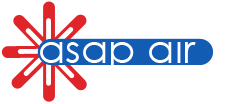 Press Release (ePRNews.com) - Houston, TX - Sep 05, 2017 - Located in Houston, Texas, ASAP AIR A/C and Heating is a family-owned and operated company that provides AC and heating services. The company has competent and expert AC technicians that have the knowledge in offering air conditioning adjustments, replacements, and repairs. Those who use their AC services are guaranteed swift installation, replacement, and repair services at affordable prices and excellent customer service.
On how to shop for a good quality AC, the Executive Director said, "One of the simplest and most suitable methods is to search for businesses that sell air conditioning systems using a mapping application that can give you some results in your district. Another technique you could use is checking for the customer reviews of these businesses and taking note of everything.  Lastly, you could pick a dependable and reputable company that sells well-known and high-quality air conditioning systems as it will give you a peace of mind.Just ensure that you make a detailed analysis of the type of air conditioners you wish to buy and its prices online and the actual businesses so that you can have a rough amount of what you can expect paying."
ASAP AIR A/C advocates for regular AC maintenance as it increases the efficiency and extends the life of air conditioning systems. Also, they say it helps in avoiding huge electricity costs.  For regular maintenance, ASAP AIR A/C recommends to hiring a professional such as them, as they fixand optimize air conditioning systems to run perfectly and smoothly.
Speaking at the same marketing event, the Head of Marketing said, If you are looking for an excellent Houston air conditioner repair service then you should choose us. We charge 20%-30 % lower than the current market prices for our professionalAC repair services. Ourexpert, AC repair services, include the most prevalent air conditioning repair glitches which are outside AC's not functioning, frozen coil problems due to blockages in the ductwork or low refrigerant, fan motors not working, and wiring issues as a result of lack of power flowing to an AC. Unlike any of our competitors, at ASAP AIR A/C and Heating we do not sub contract our repair works to other AC repair firms. We depend exclusively on our repair specialists that are qualified and have the expertise to work on different forms of AC repairglitches."
As a company that offers comprehensive AC services, ASAP AIR A/C and Heating is quick to identify and fix the issues that any of theirclients' AC and heating systems may experience. They also guarantee professionalism in every AC and heating system their AC repair technicians install, repair or provide maintenance services. Lastly, they offer affordable pricing for their services. Offering such, it makes them an excellent option for those looking for an AC service in Houston.
About ASAP AIR A/C and Heating
It is a company based in Houston, Texas that offers AC installation, replacement, and repair services. Therefore, those looking for an air conditioner in Houston, TX can contact them and hire their services.
Source :
ASAP AIR A/C and Heating