Ashley Madison Invites Users to Experience A New Side Of Poly Romance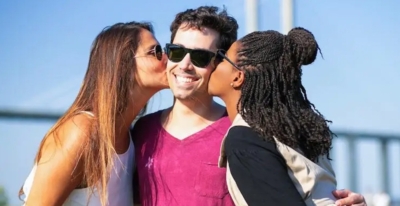 Press Release (ePRNews.com) - Los Angeles, CA, USA - Nov 02, 2022 - Romance has taken a twisted yet intriguing road and has brought dynamic energy to spice things up in life. Romance now acknowledges all the people who have lots of love in their heart and can't contain it with one person. There is no need to stop oneself from expressing their love and desire to the fullest. This particular desire comes in the form of "Polyamory," which is a romantic relationship with more than one person whereby all partners involved have given their consent. This form of love has taken a colossal stride recently, thus leaving a space for ambiguity in the minds of many. Ashley Madison has fought tooth and nail to curb the opacity and make people feel respected for their desires. This is a unique space that helps people not only express but also act on their desires.
Ashley Madison is the first platform that promotes polyamory dating. This space has been a blessing in disguise for all the married couples looking out for discrete connections. Life is too short to miss out on some extra love. "Meet up, Make Out and Make Magic" is the silver lining for all people trying to battle monotony resulting from monogamy. Ashley Madison has been a boon to people for making the entire dating process as smooth as butter, like this resource https://thedatingring.com/ashley-madison-for-affair-poly-dating.html. This space has helped like-minded people to connect and make the most out of it to gain an unforgettable experience. This space is known to foster people to move beyond their boundaries and step out of their confined space to experience worthwhile stimulations.
Ashley Madison embarked on this eccentric journey in 2001 to cater to the needs of married people who had nowhere to go to get that "kick"' that their plain and pale marriages fell short of giving. This non-judgmental space has moved heaven and earth to make way for love. This quirky notion of setting up a dating space for committed people has gained both favourable and unfavourable limelight. Many have mistaken this concept for "cheating" because they lack knowledge. Ashley Madison has given scrupulous attention to such comments and burst most of the stigma bubbles so that people don't withhold their desires and lock themselves in an unpleasant environment.
Polyamory has also taken a scientific stance to validate the desires and needs of people. Agustin Fuenteson, a biological anthropologist, claims that "the need to form multiple physiological and psychological close bonds with other humans is core to who we are. It is part of our nature." It indeed is typical to need to form new connections and still be in love with the old. Ashley Madison is making umpteen efforts to beat the taboos people hold. Love is love, no matter what form it takes. Consenting adults should be able to do whatever they want in private. A beautiful dialogue from the movie- 'Her' is worth its weight in gold, "A heart is not a box that you fill up. It expands the more you love." Ashley Madison has left no stone unturned to spread awareness about polyamory dating and has been moving up the ladders to reach their goals. The platform has been truly encouraging for people to explore their options. Once a person visits their platform, they do not want to turn their backs on it, that's the impact Ashley Madison holds in today's times of Romance.