Asia cement sector continues to expand, Latin America dives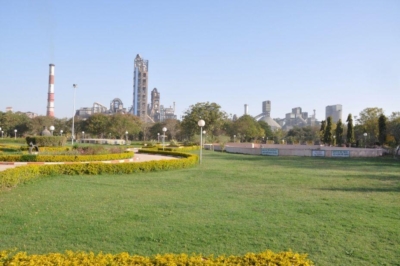 Press Release (ePRNews.com) - GREENWICH, Conn. - Jun 22, 2017 - During the first four months of 2017, Asian cement production has expanded year-on-year across key markets, including China, Vietnam and Thailand. In China, construction activity continued to show a strong performance, propelling production increases in the northeast and southwest of the country. Year-to-date cement production in China is up one percent, compared to the first four months of 2016, reaching 662.8 million tons, according to CW Research's (http://www.cwgrp.com/research) Cement Country Market Data (http://www.cwgrp.com/cemweek-marketdata/country-volume-data) reporting.
"Asia, broadly speaking, still shows resilience with output increasing, especially in the frontier and emerging markets. Developed Asia is struggling to generate growth," underlined Robert Madeira, Managing Director and Head of Research at CW Group.
In India, cement production declined six percent on a monthly basis, and four percent on a yearly basis. On the other hand, in Thailand, production rose three percent year-on-year in April, contrasting with a shrinking domestic consumption and demand. Domestic consumption plunged 25 percent on a monthly basis, reaching 2.4 million tons. Cement demand continued to be hindered by the flooding in the south of the country, which occurred in January 2017.
Demand was also unfavorable for cement manufacturers in Japan. Conversely, Indonesia stood out in the Asian region by recording a higher year-on-year demand.
Latin America and Med Basin continue to struggle
In Latin America, domestic demand continued to suffer from lack of consumer confidence and low government spending. In Brazil, the largest regional market, demand reached four million tons, slipping 16 percent year-on-year, and 15 percent month-on-month. Year-to-date cement demand has remained 10 percent lower for the first four months of the year, reaching 17.0 million tons. Similarly, both Peru and Colombia have been reporting declining year-to-date demands, at seven and four percent, respectively.
Argentina has been a standout in the region, with its cement market benefiting from higher public expenditure in infrastructure at both national and regional levels. Demand grew 11 percent year-on-year, reaching 0.8 million tons in April. Cement production rose 14 percent year-on-year, reaching 0.9 million tons.
In the Mediterranean Basin, Spain recorded a six percent YoY (year-on-year) drop in cement demand, reaching 0.9 million tons in April. The same declining trend has extended to Italy, where cement producers have witnessed a significant drop in exports. Compared to the same period in the previous year, cement exports fell 33 percent. In the first four months of the year, Italian year-to-date cement production has also dropped, slipping three percent.
****
For more information, placing an order, or interview inquiries, please contact Liviu Dinu, Market Services & Marketing Consultant, CW Group, by phone at +40-744-67-44-11, or e-mail at ld@cwgrp.com.
About Cement Country Market Data
CW Research's Cement Country Market Data reporting, available on CW Group's CemWeek.com (http://www.cwgrp.com/cemweek) market reporting platform, covers monthly cement volume trends across the globe. The service provides data and statistics on monthly demand and supply volumes for the largest cement producing and consuming markets around the world. Presented in an objective, easy-to-understand format, the Cement Country Market Data is an indispensable tool for producers, suppliers, traders, investors and end-users that need to quickly understand developments in the world cement markets.
Additional coverage on country volume data can be found here: http://www.cwgrp.com/cemweek-marketdata/country-volume-data
About CW Group
The Greenwich, Connecticut, USA headquartered CW Group is a leading advisory, research and business intelligence boutique with a global presence and a multi-industry orientation. CW Group is particularly recognized for its sector expertise in heavy-side building materials (cement), light-side building materials, traditional and renewable power & energy, petrochemicals, metals & mining, industrial minerals, industrial manufacturing, bulk cargo & shipping, among others. We have a strong functional capability, grounded in our methodical and quantitative philosophy, including due diligence, sourcing intelligence, feasibility studies and commodity forecasting. www.cwgrp.com
Source :
CW Group

Business Info :
CW GROUP
Romania