Aviaana Accounting Is An Accounting Outsourcing Firm Based In Uae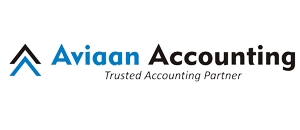 Press Release (ePRNews.com) - Dubai, UAE - Nov 26, 2018 - Aviaana is a UAE based Accounting Outsourcing firm. The team comprises of experienced 18 Chartered Accountants and more than 200 skilled professionals who have worldwide experience. The team has extensive experience with accounting software and works at a fraction of the price of hiring a full-time employee. Accounting is an activity that does not add any value to the business. Companies hence want to keep the cost of bookkeeping very low. It's also important to be sure that an expert is handling Accounting and Bookkeeping. They understand this need and hence deploy a team of skilled Accountants to cater to those needs.
Explaining why they are among the best bookkeeping firms in Dubai, the Managing Director said, "Introduction of VAT in UAE expects businesses to maintain a chart of accounts regularly. If you are a small firm that does not have a team to handle finances, your business may suffer from the consequences of false bookkeeping and VAT Tax filing. Getting an in-house accounting team can also be expensive and time-consuming. You can instead outsource your accounting and bookkeeping to us and focus on growing your profits."
When companies are searching for bookkeeping services in UAE, they don't understand what the difference is between accounting and bookkeeping. Some hire a bookkeeper and expect them to do accounting services and vice versa. Bookkeeping entails recording the financial transactions of a particular firm. While accounting deals with classifying, analyzing, interpreting, summarizing, and reporting financial statements. Bookkeeping lacks interpretation and analysis of data, and this is the primary differentiation.
Stating The Similarities between accountants and bookkeepers, the MD said, "Accounting and bookkeeping seem similar to laymen, but it's not. They have similarities with both of them handling financial data. To join any of these professions, one requires some basic knowledge of accounting. The bookkeepers in small organizations handle the accounting processes of keeping records. They generate reports by using their financial records. The bookkeeper lacks accounting knowledge, but the process is made possible through the automated accounting software which memorizes and generates reports. This automation makes classification of transactions easy. The accountant, on the other hand, will record the financial transactions for a business and in the process play the role of a bookkeeper."
Getting a few training beginner courses and understanding the basics of accounting will land one a job as a bookkeeper. On the other hand, to tackle an accounting task one needs to have a bachelor's degree as the minimum requirement. Accountants have all the qualities to handle the accounting duties while a bookkeeper will only classify and record transactions for the accountant to use. Before going for bookkeeping services in Dubai, it is good to know the difference between an accountant and a bookkeeper. The two have distinct roles and can fit in each other's shoe depending on the company they work in.
About Aviaana Accounting
Aviaana Accounting has vast experience of working with MNCs across US, Middle East, Europe, and India. They specialize in working with Small and Medium sized companies. The Team has experience across retail, oil & gas, trading, healthcare and construction, education sectors.
Contact Details
Phone: +971 567952590
Email:  info@aviaanaccounting.com