Avior Jewelry Offers A Range Of High-End Jewelry In Dallas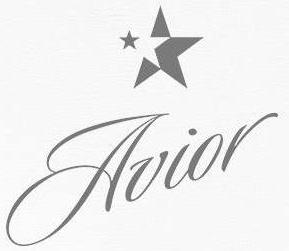 Press Release (ePRNews.com) - Dallas, TX - Jun 09, 2017 - Avior Jewelry is a leading jewelry store in Dallas specializing in wedding bands, engagement rings, fashion jewelry, loose diamonds, gemstones, gold, and watches. Clients love them for their high-quality genuine items, exceptional customer care services, on time deliveries and unmatched prices. Avior Jewelry has been in business for over 25 years – enough time to gain vast experience in designing jewelry, customizing watches and cutting diamonds. Not only that, but they also have established reliable networks in the industry and are sure to bring their clients only the best there is to offer.
Giving insights into the most popular diamond cuts in the market, Avi, the Store's Founder and CEO explained, "Our stores, both online and physical, carry a range of diamonds to match clients' specifications and budget. If you're seeking to find the best diamond, we have a selection that will give you the value for money. We'll browse for thousands of diamonds online and provide you with suggestions to select from depending on your needs. Diamond cuts and sizes include round diamonds, which represents about 75% of all sold diamonds; princess cut diamond, whose flexibility makes them an excellent choice; and oval diamonds which provides added benefit of an elongated shape. Others include the Emerald cut, Asscher cut, and Radiant cut, Cushion cut, heart shaped, pear shaped, and marquise diamond."
Avior Jewelry presents a comprehensive set of choices in one location, allowing for a quick and easy purchasing experience. Their Stuller Showcase includes jewelry like bangles bracelets, birthstone jewelry, chain basics, diamond crosses, initial neckwear, diamond hoops, gemstone hoops, diamond studs, family jewelry, line bracelets, lab-grown diamond jewelry, metal cross pendants, monogram jewelry, pearl studs, religious medals and more. There's also the bridal category which has halo-style semi-mounts, solitaire engagement rings, double-stone rings, classic wedding, anniversary,  eternity and contemporary metal bands.
"Many people can be unsure about the pricing f diamonds and whether they're getting them at a reasonable cost. To understand the value of diamonds, you'll need a specialist who analyzes the 4Cs: Color, Carat, Clarity and Cut. You can also make sure that you receive a certificate after your purchase for peace of mind. In matters grading and certification of diamonds, GIA is a well-known authority. EGL is also a highly regarded laboratory in the US. We take pride in selling both EGL and GIA certified rocks. The certification contains the 4C's information along with the symmetry and polish of the stone," concluded Avi.
The jewelry store has the technology and ability to offer custom design work. Provided the client knows what they want, and can explain it clearly, or has a picture of the piece, the experts can do it with ease and confidence. They can also alter any piece in their selection if the client loves it but needs some adjustments.
About Avior Jewelry
It offers an unbeatable selection of jewelry at wholesale prices. Customers searching for Dallas jewelry stores can visit Avior Jewelry, which guarantees high-quality items at affordable rates.
Source :
Avior Jewelry