Barcelona Tourism Offering Travelling Insights in Barcelona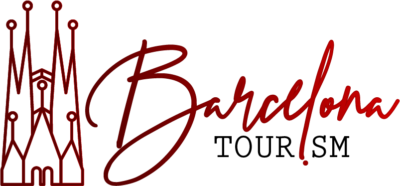 Press Release (ePRNews.com) - Barcelona - Jan 07, 2020 - Barcelona Tourism is a fun and insightful travel website that was founded with the prime objective of providing independent information as well as act as a local travel guide for individuals who're looking to experience the amazing city of Barcelona, Spain. Staying true to this founding principle, the site has grown to become the go-to destination for individuals looking to get the best out of their visit to Barcelona. Barcelona Tourism carries with it a variety of information as it pertains to where one can live, how to get there, where to eat, and what to do while in Barcelona. With the information available at one's fingertips, travelers and tourists alike can be sure to have the time of their life when in Barcelona.
Speaking about the listings on their site, the company's spokesperson commented, "With many travel sites coming up by the day, it's hard to distinguish which platform offers the perfect information for you as it pertains to the different aspects of your traveling adventure. With this in mind, we've made sure that we find only the best spots for our clients as we understand that quality is key. We carefully research all our listings in Barcelona and provide you with options so that you can choose an activity, place, or even a restaurant that fits your requirements to the latter. We further ensure that we offer up-to-date information, making sure that you never miss the best of what Barcelona has to offer."
When it comes to finding the best cheap restaurants in Barcelona, one can be sure to find the same when they choose Barcelona Tourism as their travel partner. With the great food culture that Barcelona offers, individuals are always looking for the best restaurants to dine in as well as the pricing on different delicacies. Barcelona Tourism understands the needs of clients in this field, and this is why they offer to clients an extensive list of restaurants where one can enjoy delicious cuisines. Such restaurants include EL Feroz, Via Veneto, Barceloneta, Quimet & Quimet, La Barca Del Pescador, and CDLC, among others. More details on these restaurants can be found on the company's site.
Talking about the main shopping street in Barcelona, the company's spokesperson added, "For the shopping fanatics, finding the right shopping street is a dream come true, as this means finding the best of items; be it clothing, shoes, artwork, household items and so on. This is why we bring to you a rich listing as it pertains to the main shopping streets that will blow you away. You get to choose from a range of shopping streets such as Passeig de Gracia, Portal del Angel, Centro Comercial Glories, Diagonal Mar, El Triangle, and Las Arenas Shop, and much more."
Tourism in Barcelona Spain has been made fun, hassle-free and affordable for both the locals as well as tourists – thanks to Barcelona Tourism. The online platform brings together a wealth of information under one roof where clients have access to it regardless of their location around the globe. Whether it's looking for areas to visit or luxurious and relaxed environments to live in, one can be sure Barcelona Tourism will address their requirements in an all-rounded fashion.
About Barcelona Tourism
Barcelona Tourism is a best-in-class online platform that provides authentic information for individuals looking to have fun during their stay in Barcelona. The platform covers all the aspects of an exquisite traveling adventure and is always accessible by anyone from around the globe.
Contact Details
Barcelona Tourism
Tenabled S.L Avenida Diagonal 601 8ª
08080 Barcelona Spain
Email: info@barcelonavisit.com
Website: https://www.barcelonavisit.com
Source :
Barcelona Tourism