Bee Maids Now Offers Professional Cleaning Service in Katy, Texas
Bee Maids is a leading house cleaning company in Texas that serves the residents of Katy, Cypress, and other surrounding areas.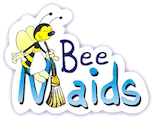 Press Release (ePRNews.com) - Houston - Aug 20, 2022 - Bee Maids is a family-owned and operated business that has been providing top-notch house cleaning services to the residents of Cypress Fairbanks, TX, since 2009. Bee Maids is committed to offering its clients the best possible service at affordable prices, and the professionals at Bee Maids take pride in their reputation as one of the best house cleaning companies in town.
In response to a query, Bee Maids' spokesperson said, "Consider using our regular cleaning service when you're seeking a way to keep your house clean. You may rest assured knowing that we will perform thorough maintenance on a monthly or weekly basis, depending on what is the best suited for your budget."
Residents of Houston can now take advantage of Bee Maids' excellent, skilled cleaning services. The business provides hassle-free services, such as technology for instantaneous quotes and booking. Your home will look its best thanks to the latest techniques and cutting-edge tools used by their team of specialists, who strive for perfection in customer service. Those who are looking for a professional cleaning service in Katy TX should consider Bee Maids as their top choice.
The spokesperson further added. "Here at Bee Maids, we make sure our deep cleaning services are customized to meet your particular demands because we recognize that each home is unique and has its own needs."
Bee Maids, a leading Cypress cleaning company, has been awarded a Top Rated Local award. The award is given to businesses that have achieved excellence in customer service. Bee Maids has a team of experienced and qualified cleaners who are dedicated to providing excellent service. In addition to house cleaning, Bee Maids also offers deep cleaning services for those who need a more thorough cleaning. Customer satisfaction is always their top priority, and they are committed to providing the best possible experience for their clients.
About Bee Maids
Bee Maids, a recognized cleaning service in Cypress Hills, has been offering top-notch home cleaning services to Houston, Katy, Richmond, and Cypress, Texas, since 2009. The Bee Maids Katy cleaning maid services crew goes above and beyond the call of duty. After completion, each service is assessed and graded. As a way of giving back to the community, Bee Maids offers free cleaning services to cancer patients. For their clients' protection and comfort, Bee Maids is bonded and insured.
Contact Info.
Bee Maids
16840 Clay Rd Ste 113
Houston, TX 77084
Phone: (281) 671-4550
Email: info@beemaids.com
Website- https://beemaids.com/
Source :
Bee Maids