Bluewater Welcomes Executive Vice President of Sales David Olzak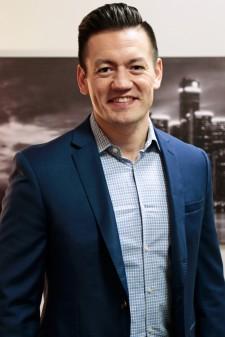 Press Release (ePRNews.com) - Southfield, MI - Feb 06, 2017 - Bluewater is excited to announce the addition of David Olzak to the company's executive team. David will serve as the Executive Vice President of Sales and will oversee customer facing teams, and be responsible for revenue generation for the company.
"We've just added our version of Miguel Cabrera to the team," said Jeff Day, Bluewater's CEO. "David is a pro who demonstrates understanding the roots of technology experience and where it intersects with a client's needs. He's a proven growth leader and brings us unique and relevant technology and business savvy. Game changer!"
We've just added our version of Miguel Cabrera to the team, game changer!
Olzak is no stranger to the technology world having worked in the industry for almost two decades. Most recently, he was a Vice President at global networking integrator, Presidio. Throughout Olzak's career, he has led sales and operations efforts through exponential growth initiatives.
"I couldn't be more excited to join such an innovative and capable organization as Bluewater," said Olzak. "They have an amazing reputation for their ability to execute and their ability to create insightful experiences for their clients. I'm eager to bring both my skills and resources to bear as we accelerate the delivery of what so many strong brands anxiously need."
About Bluewater
Bluewater works with agencies, producers, exhibit houses, architects, and consultants to invent moving live event and AV technology experiences for strong brands. Founded in 1985 in Southfield, MI as an audio visual staging company, Bluewater now creates innovative tech-forward experiences delivered through meeting and events, permanent installations, and with fixture and display fabrication. Bluewater is WBENC & ISO 9001:2000 certified. To learn more visit www.bluewatertech.com or contact at hello@bluewatertech.com.
Media Contact:
Scott Schoeneberger 
248.356.4399 x474
scott@bluewatertech.com​
Source :
Bluewater Technologies Group, Inc.