Bram Weinstein Joins DC's Capital Talent Agency As a New Voice
Host of ESPN 980's "Bram Weinstein Show" Augments CTA's Voice-Over Division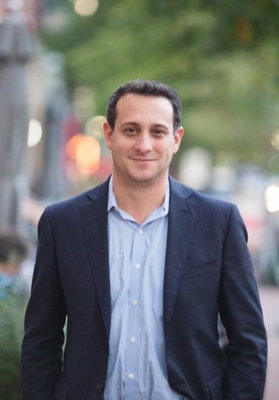 Press Release (ePRNews.com) - WASHINGTON - Jun 01, 2017 - Former ESPN anchor Bram Weinstein has joined Capital Talent Agency as one of its newest voiceover artists. Weinstein is the host of "The Bram Weinstein Show," currently airing on ESPN 980 in the Washington, DC market, in which he provides a unique perspective on the world of sports, both locally and nationally.
Weinstein, a Montgomery County native and a Springbrook High and American University grad, spent the early years of his broadcasting career in Nebraska. His career skyrocketed when he returned home and became the Redskins' beat reporter and a local media fixture, with his own Saturday show, regular appearances on Comcast SportsNet, and a midday show that eventually became "Redskins Nation." Weinstein became one of the most recognizable sports broadcasters in the Washington, DC area, and he was eventually persuaded to join ESPN's national team in Bristol, Connecticut.
After seven years with ESPN hosting SportsCenter and appearing in various televised commercials for the network, Weinstein and his family returned to DC to pursue his broadcasting and voiceover career.
"Characters, drama, soap opera–those have been the aspects of sports that have always appealed to me as the first and still undefeated reality show," said Weinstein. "A benefit of having a long career in broadcasting is that you learn about vocal range as you describe the events and people who make up the wide world of sports. I've always wanted to put that skill to use in the voiceover sphere and am pleased that Capital Talent Agency is working to make that a reality for me and other artists in this exciting industry."
"Bram's on-air voice not only has the range and quality that makes it perfect for commercial and promo voiceover work, but he has a level of insight and intelligence that makes him a great choice for in-show and other narration, such as audio books," said Roger W. Yoerges, CTA's Chief Executive Officer and head of the agency's voiceover division. "We have a stable of talented, nationally recognized voiceover artists at CTA and are pleased and proud that Bram, with his wide range of talents, has decided to join us."
Formed in 2009, Capital Talent Agency, LLC, represents professional artists based in Virginia, Maryland, Washington, DC, New York City, Los Angeles, and elsewhere who work nationally in theater, film, television, and voiceovers. CTA also represents authors in all genres of fiction and non-fiction, as well as speakers who appear nationally and internationally. See our website at http://capitaltalentagency.com/.
Source :
Capital Talent Agency, LLC

Business Info :
Capital Talent Agency, LLC
1330 Connecticut Ave., NW Suite 271 Washington, DC 20036
Washington, District of Columbia - 20036 United States
Phone: 202-429-4785
Website:
http://www.capitaltalentagency.com