British IVD business showcases next generation technology at leading diagnostics summit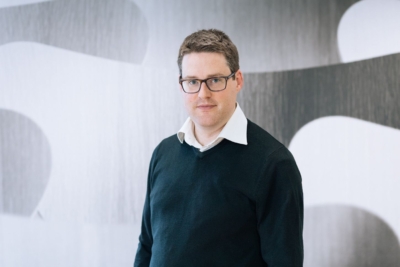 Press Release (ePRNews.com) - LLANISHEN, Wales - Aug 11, 2017 - BBI Solutions (BBI) is getting ready to attend the Next Generation Dx Summit, where the company will be showcasing its Morffi™ signal enhancement technology and market-leading Novarum™ smartphone reader on booth #514. Held in Washington DC from August 15 to 18, this event will provide BBI – a leading manufacturer of raw materials and finished test platforms for the in vitro diagnostics market – with the perfect opportunity to demonstrate how Morffi can improve sensitivity, specificity and time to result for lateral flow immunoassays.
The summit will also provide an excellent opportunity for BBI to introduce the newest member of the team, Bill Morrison, who joins the company as Business Development Manager for North America. Bill has over 15 years of experience in antibody and immunoassay development, working for GE Healthcare and Thermo Fisher Scientific. "We are really thrilled to have Bill on board," commented Liam Taylor, Managing Director of BBI.  "The export market is hugely important for our business, as we ship to more than 60 countries, which represents over 92 % of our sales revenue. The US market is a key focus area, and we have increased our in-country presence to ensure we are best placed to serve this expanding customer base."
BBI will be showcasing its products and services on booth #514, presenting posters throughout the show, and Dr Neil Polwart, BBI Group Head of Mobile, will be part of the keynote panel discussion on 'Disruptive technologies in lab medicine'.
Customers can pre-book meetings (https://www.bbisolutions.com/about-us/events/next-generat…) with Neil or Bill, who will be on hand to discuss how the company's expertise in assay development and manufacturing can help enhance lateral flow products and market positions.
Source :
BBI Solutions