BuildBook Launches an All-New Project Management Suite Aimed at Disrupting the Status Quo of Construction Software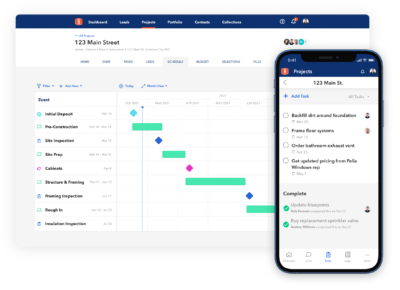 Press Release (ePRNews.com) - FAIRFIELD, Conn. - Apr 29, 2021 - The launch of BuildBook's all-new project management software comes after more than five months in development and three months in a private beta with nearly 200 active home builders and remodelers.
"We kept hearing over and over from builders that improving project management was their most important priority, but they weren't happy with the choices they had for doing it," said Carson Miller, Co-Founder and CEO of BuildBook. 
Miller continued, "Their options were either cobbled together spreadsheets, email and text messages, or overly complicated software that their team and clients won't even use."
The status quo for managing construction projects was insanity. We wanted to learn how to fix it. – Carson Miller
To help build a better option, BuildBook created a beta program in January, giving early access to the first 50 builders who signed up. Every spot was taken within the first 24 hours. Based on the overwhelming response, BuildBook gradually expanded the program, which, by the end, included nearly 200 construction companies. 
Miller added, "the amount of interest and excitement we saw from builders wanting early access was one of our first and biggest indications that we were solving the right problems."
Now out of beta, BuildBook's all-new construction management software offers residential home builders and remodelers a full suite of straightforward, powerful features to streamline their projects including Gantt chart scheduling, client selection management, budget tracking, task management, daily logs, and so much more. 
Every feature was designed to be fast and intuitive, making BuildBook quick to implement and easy to use without any training. And, with messaging tools that are easier than email and as fast as texting, construction teams and clients will quickly understand and actually prefer to use BuildBook.
Contact: If you would like more information or to set up an interview with the BuildBook team please contact Dana Severson at dana@buildbook.co.
Source :
BuildBook

Business Info :
BuildBook