Bur Oak Resources Offers Wind Turbines in Ontario
Bur Oak Resources is a leading company that provides renewable energy products and services to residential and commercial clients in Canada.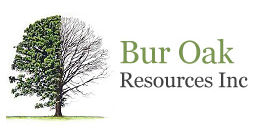 Press Release (ePRNews.com) - North Bay, ON - Nov 10, 2022 - Bur Oak Resources offers a number of products and services to all types of customers in the renewable energy field. From site analysis to Net Metering to system design and consultation, they are able to assist homeowners and commercial property owners in achieving their renewable energy goals.
In response to a query, Bur Oak Resources' spokesperson said. "Each and every installation begins with a thorough, high-quality site investigation. With a thorough site survey, you can put our decades of experience, construction know-how, and specialized technologies to work for you right away. To remove any uncertainty from your project, we use specialist, high-quality site evaluation technologies, such as those from Solmetric."
Bur Oak Resources. A dependable Ontario renewable energy company is one of the top manufacturers and distributors in the solar industry; they offer a wide variety of solutions to customers – from E-Panels and BIPV to grid tie inverters, mounting solutions, and everything in between. Their product offering includes renewable energy products for residential use, commercial & industrial applications, Biofuel devices, EV Chargers, LED outdoor lighting, monitoring software, state-of-the-art facilities, and a knowledgeable team that is available to assist you every step of the way.
The spokesperson further added. "Offering green technologies to our customers at reasonable pricing is our primary business objective. We accomplish this by looking for technology that is both environmentally friendly and offers a practical answer for clients who wish to join the "Green Movement" or perhaps save some money in the process. "
Bur Oak Resources offers a wide variety of project designing and installation services to businesses and organizations throughout Canada and beyond. The company specializes in working with organizations to design and install solar power systems and custom-designed battery energy storage systems for both residential and commercial purposes. In addition, Bur Oak also offers consulting services to inform and assist business and nonprofit organizations in developing energy strategies that reduce operating costs and improve overall efficiency. If you are looking for wind turbines in Ontario, then you should consider Bur Oak Resources as your top choice.
About Bur Oak Resources
The Mighty Bur Oak tree is the inspiration for the name of Bur Oak Resources. The Bur Oak tree was selected as the company's namesake due to its exceptional characteristics. The stately Bur Oak tree is among the white oaks that are most tolerant of urban environments and has one of the highest rates of growth. Secondly, the name Bur Oak Resources comes after renewable resources. Renewable resources that can be used as renewable energy sources include solar radiation, wind, flowing water, and biomass. Those who are looking for a dependable company that can offer net metering in Ontario should consider Bur Oak Resources as their top choice.
Contact Info.
Bur Oak Resources
160 Pinewood Park Dr, North Bay,
ON P1B 8Z4
Phone- 705-476-0990
Email- sales@bur-oak-resources.ca
Website- https://bur-oak-resources.ca/index.html
Source :
Bur Oak Resources