Buy a Europe Travel Sim Card from My UK Sim Card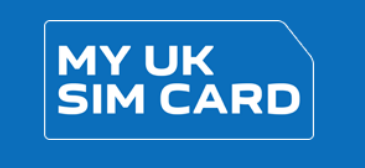 Press Release (ePRNews.com) - London, UK - Jun 07, 2017 - My UK Sim Card takes pride in helping travelers and holiday makers visiting Europe to enjoy their stay. They make communication cheap and affordable courtesy of their SIM card which can be used in 34 European countries to communicate to the rest of the world. My UK Sim Card has a warehouse in the USA (Hayden, ID) from where they ship Sim cards to customers from various locations, reliably and faster with tracking. My UK Sim Card enables people to make calls to the UK and other places without incurring the international roaming costs. When a customer buys the Sim card, they will get a 12GB allowance of 4G LTE data, minutes and also texts.
Their Marketing Chief stated, "We know we don't fancy incurring avoidable expenses. Like many others, you would appreciate using your cell phone, tablet or iPad freely when in the UK, and perhaps you have always imagined that you will have to either avoid using your device or spend a lot on international roaming. Myuksimcard.com provides a cheap option to international roaming."
One can use their sim card in 34 European countries without having to buy a sim card for each country visited. The data, UK texts and UK minutes are valid for 30 days from when the Sim card is activated. If one plans to stay longer than 30 days, they can recharge on the company's site with £20 and get another 30 days of 300 UK minutes, 3000 UK texts and 12GB. However, unused minutes, texts and data do not roll over. Besides, those traveling back to the UK can re-use the My UK Sim Card as long as it is within six months from when it was first activated.
The Marketing Chief added, "As a company, we are happy to help you enjoy your stay in the UK and Europe at large. While using My UK Sim Card, be sure to experience a comfort and convenience that has no match, whenever you need to communicate to any of the 34 listed countries. You will not need to wait until you reach your destination to collect the card. My UK Sim Card auto-activates itself in the device a few minutes after landing in Europe or UK. My UK Sim Card is also the best data Sim card for Europe."
However, it is critical to note that in case one uses their My UK SIM Card exclusively in any of the 34 European countries for two or more consecutive months, the SIM card may be permanently canceled without refund. The My UK SIM Card is intended for primary use while in the UK. Calling and texting to local numbers when in the 34 European countries cost extra. Also, data speeds when roaming in the 34 listed European countries will be limited to 3G only, and hotspot will not work.
About My UK Sim Card
My UK Sim Card provides travelers with the best-value Sim card for use while in Europe. They have a customer care team that offers all-day support to their customers via email or telephone. Travelers who need to buy a travel Sim card for Europe can acquire a My UK Sim Card for convenience. My UK Sim Card helps save people traveling to the UK and other 34 countries in Europe from incurring exorbitant international roaming costs.
Source :
Myuksimcard.com