Cakosa Offers a Platform for Posting Free Ads in Nigeria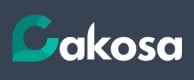 Press Release (ePRNews.com) - Nigeria - Oct 01, 2019 - Cakosa is a Nigeria-based platform that's helping brands elevate to greater heights through their platform, which is designed to facilitate ads for individual companies. Understanding the importance of marketing in the growth of a company, the platform has smoothened this process, which allows individuals to post their ads with the least hassles. Their platform cuts across all industries as the firm seeks to cater to all industry demands. Thus, whether one is looking to post an advertisement pertaining to furniture, electronics, jobs or real estate, they can be sure that Cakosa will help them achieve this goal to maximum satisfaction.
Speaking about advertisements, the company's spokesperson commented, "It goes without saying that advertisements are among the most effective means to get your brand message out to the masses about what you do as a company. This is because it offers a whole host of benefits such as increased sales, enhanced goodwill, eliminates middlemen, fights competition, and helps introduce a new product in the market among others. If you're looking to enjoy these benefits, it's critical that you partner with a platform that will see your advertisement get to your intended audience. This is what we undertake at Cakosa as we offer you an online marketplace where your advertisement will get the traffic it needs. We offer a transparent process for the same and guarantee nothing short of excellence."
When it comes to posting free ads in Nigeria, one can be sure to do the same at Cakosa. Given the expensive nature of a marketing campaign, businesses are always looking to cut down on expenses as much as possible. Cakosa understands the vitality of staying within budget, and hence, seeks to ease this burden for both individuals and companies. Through their platform, one can upload their ads for free without having to worry about hefty charges. They offer no hidden fees, and one is guaranteed a fun-filled experience when they partner with the company.
Talking about baby toys in Nigeria, the company's spokesperson added, "Toys are more than just objects to play with as they help in the development of the child as a person. Different toys offer different benefits to a kid, and we know this to be true at Cakosa. This is why we cover this segment as one of the advertisement areas on our platform, where one can upload ads pertaining to baby toys. Through our site, you can browse thousands of ads in the toy category and be sure to find a toy company that will meet all your baby toy needs at affordable prices."
Cakosa has since its inception been focused on ensuring that clients have an easy time when they're looking to post free ads in Nigeria. Through their free platform, they've been able to help thousands of clients achieve tremendous growth in their niche segments. They continue to work with individuals throughout Nigeria, and can always be relied upon to meet one's requirements.
About Cakosa
Cakosa is helping both businesses and individuals achieve their marketing goals through their advertisement platform. They work with clients from all sorts of industries and provide these services free of charge.
Contact Details
Cakosa
Website: https://cakosa.com/
Source :
Cakosa.com