Cal-Vintage Roofing Co. Inc. Proving the Best Roofing Contractor In Sacramento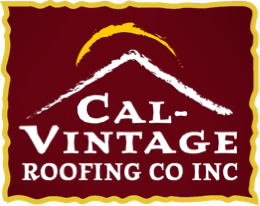 Press Release (ePRNews.com) - CA, USA - Feb 17, 2021 - Roofing is one of the most overlooked parts in the house or commercial establishment. However, the roof is an essential part of any property, because proper roofing provides safety and security to you and your family. Cal-Vintage Roofing is one of the leading roofing companies known for delivering the best roofing solutions in the greater Sacramento area. The company specializes in residential and commercial roofing services, roofing repairs, inspections, certifications, and roof maintenance programs. It is one of the essential parts of the property. Therefore, while looking at repairing options, it is necessary to consider the best services and companies.
Cal-Vintage Roofing is one such company. They aim to protect their clients with proper tools and equipment. Their premium quality services and techniques are able to protect the roof for a long time before the next maintenance. That way you do not have to worry about the roof every day. Proper roofing maintenance care would add a significant amount of years to it.
A spokesperson of Cal-Vintage Roofing recently reached out and stated, "Here at Cal-Vintage Roofing, we take our responsibilities with our clients very seriously and with the utmost care and concern. We are known for our professionalism, skills and knowledge and we would appreciate an opportunity to let us show you why we are known for long term customer satisfaction. Getting a proper roofing repair or replacement is important for your home or business. If overlooked for a long time, it might lead to serious consequences and end up costing more than usual. Therefore, to be more sustainable in the long run, it is important to take care of it from time to time."
Cal-Vintage Roofing is one of the Best Roofing Contractor In Sacramento. The company is family-owned, with over 30 years of experience, and the company has the edge over its competitors. Their services are impeccable and are properly bonded, insured, and licensed. Be it residential re-roofing, new roofs, commercial roofing, roof repairs, inspections, certifications, or maintenance programs, Cal-Vintage Roofing has it all.
The spokesperson further stated, "You can come and visit our showroom to look into the variety of roofing products that we offer. While designing the showroom, we had our client\'s needs in mind and came up with a way for the clients to explore different products and colors themselves before making any roofing decisions. After all, making our clients happy is our ultimate concern."
For the people trying to Find Sacramento Roofing Companies, Cal-Vintage Roofing is the best place to explore. The company wants its customers to have the best roofing solutions available.
About Cal-Vintage Roofing Co. Inc.:
Cal-Vintage Roofing Co. Inc. provides the best Roof Repair In Sacramento. Established over 30 years ago, the company provides roofing services to homeowners, contractors, real estate agents, brokers, property managers, businesses and homeowner associations.
Contact Information:
Cal-Vintage Roofing Co. Inc.
Address: 11257 Coloma Rd. Suite A-3 Gold River, CA 95670
Tel: (916) 635-8320
Fax: (916) 635-8329
Website: www.calvintageroofing.com
Source :
Cal-Vintage Roofing Co. Inc