Canada Invited 5000 Immigration Candidates Making it 102,350 Invitations Issued Year-To-Date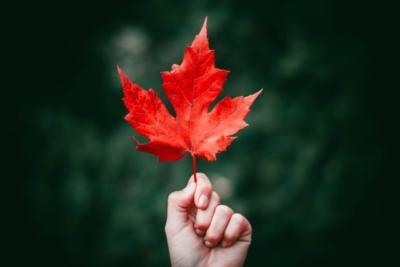 Press Release (ePRNews.com) - Ottawa, Cannada - Jan 05, 2021 - In its latest draw, the Canadian government has invited another 5,000 immigration candidates to submit applications for its permanent residency, making it a record-high 102,350 invitations issued year-to-date. Known as Express Entry, this system is Canada's immigration application management for its federal economic-class programs and some Provincial Nominee Programs (PNPs). The invited candidates needed at least 469 CRS. This invitation makes it the second time in a row that the CRS requirement dropped to 469, indicating a great opportunity for many candidates. In most draw programs, the CRS requirement has usually been above 470. Also, this is the first time the number of issued Invitation to Apply (ITA) would surpass 100,000 in a single year.
"Just like the November draw, invited candidates in the draw held on December 9, needed a Comprehensive Ranking System (CRS) score of a minimum of 469 to qualify for the invitation. And in case of a tie between candidates, Immigration, Refugees and Citizenship Canada (IRCC) will apply the tie-breaking rule. This implies that candidates who had a CRS score of 469 or more must have submitted their Express Entry profile before June 4, 2020, in order to receive an invitation," explains Emily D., an immigrant in Canada, head of the news department at canada2036.com.
Having a successful application process for ITA and other Canadian immigration programs requires up-to-date information. Fortunately, canada2036.com and other online platforms related to Canadian immigration are providing Canadian immigration applicants from across the world with the latest information needed for all their immigration processes. As a hub of immigration news and guides, Canada2036 is dedicated to ensuring applicants realize their Canadian dream timely and smoothly. The team is made up of members who have navigated the same immigration process, giving them extensive knowledge about how the system works. So, for anything related to the Federal Skilled Trade Program, Federal Skilled Worker Program, Canadian Experience Class, PNPs, and other immigration programs, you can count on this website for accurate and timely information for your successful application process.
The invitation mentioned above has moved candidates a step closer to their Canadian permanent residency. However, to have a hitch-free and successful application, it is of utmost importance that applicants follow the official websites and specialized blogs on Canadian immigration. This has proven to be the best way of improving applicants' chances of approval and making the most of their immigration status.