Care For The Carers: Building A Smart Financial Future For Nurses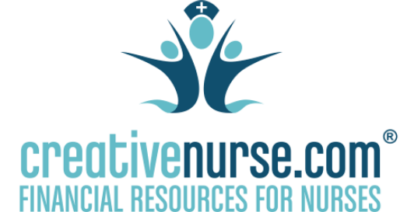 Press Release (ePRNews.com) - HONOLULU - Jun 01, 2017 - Nurses take on extremely important medical tasks to assist doctors and their patients. Nurses play a big role in helping people maintain healthy lives, yet who helps nurses maintain their own financial health?
CreativeNurse® understands the importance of providing care for the carers. Our company mission is to offer financial advice and planning services for nursing professionals, with the utmost respect and admiration for their life's work. With a passion for helping and a pride in specialities, CreativeNurse® caters to nurses' best interests to help them keep their financial situation in top shape.
Co-founder Honza Hroch explains why nurses should consider working with CreativeNurse®: "My wife and her mother are nurses, so I'm aware of the needs and personality traits of nursing professionals. Their jobs are to take care of other people, and they often forget to take care of themselves. We at CreativeNurse® know how to break down the information in a way that's digestible for healthcare professionals, and we understand the pay structure of the nursing field such that we can best advise them how to invest their money."
CreativeNurse® professionals can help with many strategies from effective financial services, specialized long-term investing strategies, the importance of tax diversification, IRAs that may best suit the profession, budgeting, and learning how to pay off student loans. Our certified financial planners are all familiar with the nursing and health professions so they can provide a higher degree of customer service.
A little financial education and smart planning can go a long way in ensuring confidence, providing financial balance and maintaining the monetary health of those that maintain everyone else's health; CreativeNurse® is there every step of the way to help.
For more information about CreativeNurse®: creativenurse.com or 1-800-694-8578. CreativeNurse YouTube (https://www.youtube.com/channel/UCo6f2vrzKEoznSXtF2fPf6A/…). CreativeNurse Facebook (https://www.facebook.com/CreativeNurse/).
Securities products offered through Park Avenue Securities LLC (PAS), member FINRA, SIPC. OSJ: 677 ALA MOANA BLVD SUITE 720, HONOLULU 96813, Ph #808-695-2100 PAS is an indirect, wholly-owned subsidiary of The Guardian Life Insurance Company of America® (Guardian), New York, NY. CreativeNurse is not an affiliate or subsidiary of PAS or Guardian.2017-37225 (exp.03/19)
Source :
CreativeNurse

Business Info :
CreativeNurse
677 Ala Moana Blvd, Suite 720
Honolulu, Hawaii - 96813 United States
Phone: 8006948578
Website:
http://creativenurse.com