Castle Placement Named Exclusive Agent – $1 billion Capital Raise – Long Beach Development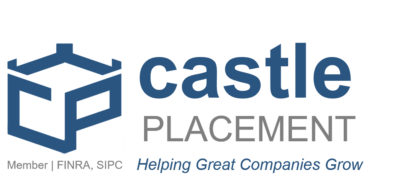 Press Release (ePRNews.com) - New York, NY (USA) - May 24, 2017 - Los Angeles development firm Iron Hedge Holdings announced today that it has engaged Castle Placement as its exclusive placement agent to raise $1 billion of debt and equity capital to complete the development of Golden Shore, a mixed-use commercial real estate project on the waterfront in downtown Long Beach, CA.
The project is fully entitled and Coastal Commission approved. At the terminus of the Long Beach Freeway (710), the site is bounded by Ocean Boulevard to the north, Shoreline Drive to the west and south and the Molina office tower to the east. The project is fully entitled with city development agreement and Coastal Commission approval. It is expected to be the landmark commercial structure in the greater Los Angeles area.
The project will be a landmark commercial structure in the greater Los Angeles area. At 500 feet high, Golden Shore Towers will be one of the tallest buildings in coastal Southern California.  The development will include hotel, condos, rental units, retail, and office space, with unparalleled and unobstructed views of the California coastline, the Pacific Ocean and the Los Angeles basin. The iconic buildings will preside over the entrance to the busiest port of the Western Americas, the Port of Long Beach, with visibility from much of the southern California area.
The development team, led by Michael Lutton of Tieback Holdings, has significant expertise and experience in real estate development, finance, leasing, brokerage, and management. They are encouraged that the residential and commercial real estate markets in Long Beach and throughout Los Angeles County continue to experience high demand, and have attracted significant investments from domestic and foreign institutions. As the hub of tourism, business, and transit for the Long Beach area, the revitalization of Downtown continues to strengthen quality of life and foster economic opportunities.
Founded in 2009, Castle Placement raises equity and debt private capital for start-up, early-stage and middle market companies across a broad spectrum of industries. It uses the latest technology to connect its issuers with global institutional investors. Castle Placement has over 27,000 private equity, venture capital and strategic investors, family offices, pension funds, foundations, endowments, sovereign wealth funds, hedge funds and lenders.
For information, contact Richard Luftig at rluftig@castleplacment.com.
Source :
Castle Placement, Iron Hedge Holdings