Check Into Cash Welcomes New Manager of Promotions and Social Media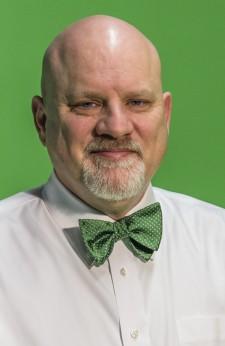 Press Release (ePRNews.com) - Cleveland, TN - Nov 04, 2016 - Check Into Cash is pleased to announce that Mark "Money Mark" Grissom has joined the company as Manager of Promotions and Social Media. Mark will serve as ambassador for all the Check Into Cash brands.
Mark is part of a comprehensive social media campaign focused on the communities in which the company operates. He will be checking into Check Into Cash locations across the country to connect with customers and employees.
"Mark will get to know our managers and employees and share their personal experiences of working with Check Into Cash," said Steve Scoggins, President. "He will also meet with our loyal customers and share their stories of how Check Into Cash has positively influenced their lives."
Wearing his distinctive green bow tie, Mark will visit Check Into Cash stores in 29 states, coordinating  promotions and participating in local events and grand openings. He will hit the open road in the Check Into Cash "Money Mark" car, a Chrysler Sebring convertible. The Money Mark car will be featured in local parades and community happenings.
"I am excited to get behind the wheel of the Money Mark Sebring, put the top down, and hit the road," Mark said. "I look forward to meeting with our customers and sharing their stories."
To learn more about Check Into Cash, visit CheckIntoCash.com or Facebook.com.
About Check Into Cash
Founded in Cleveland, Tennessee in 1993 by entrepreneur and philanthropist Allan Jones, the Check Into Cash brand is a state licensed and regulated small balance lender. Check Into Cash stores offer check cashing, Western Union® money transfers, prepaid U.S. Money Cards, and other convenient services as a complete one stop money shop.
Check Into Cash is a founding member of the Community Financial Services Association of America (CFSA), the trade association representing the nation's payday lenders. The CFSA advocates for best practices and helps enact legislation that balances the needs of the consumer with the interests of the industry.
As a national leader and industry standard-bearer, Check Into Cash firmly believes in truthful advertising and full disclosure of its services.
©2016 Check Into Cash, Inc. All Rights Reserved.
Media Contact: Jim Higgins, 423-491-6161, jhiggins@CheckIntoCash.com
Source :
Check Into Cash

Business Info :
Check Into Cash, Inc.
201 Keith St. SW Ste. 80
Cleveland, TN 37421