Chicago Startup Scales Leadership and Makes AI Accessible With Automated Predictive Analytics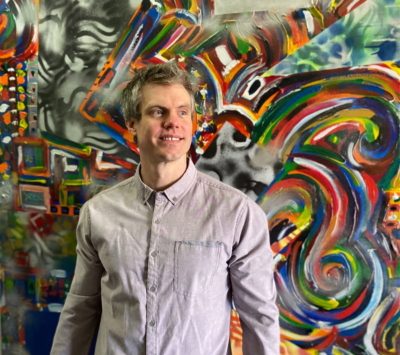 Press Release (ePRNews.com) - CHICAGO - Jun 18, 2020 - Nousot, a Chicago-based AI/ML startup that delivers predictive analytics as a service, announces the expansion of its leadership team with Ben Ogorek named as Head of Data Science and Chief Technology Officer.​
Ogorek accepted the dual role to drive the four-year-old company's advancement in automated intelligence, Nousot's foundational mission and core competency. His appointment coincides with the AI revolution's 2020 arrival at pragmatic business automation over once-lofty visions of human-like machines.
"The overall promises of AI are becoming weaker, while the individual use cases for automation are becoming stronger," Ogorek said. "Automation has always been core to Nousot. Going forward, we are increasing our automation capabilities and developing more scalable solutions for the types of analytical problems our customers encounter. With reproducibility and quality via statistical process control, we extend the limits of what can be automated."
Nousot's work focuses on enabling companies of any size or analytics maturity to compete in the data economy. Its proprietary machine learning engines power a suite of products that solve common predictive challenges like demand forecasting, pricing optimization and next-best-offer determination.
Ogorek joined Nousot in 2019 as a data scientist after analytics roles at Google, CUNA Mutual and Nationwide. His work at the Columbus, Ohio, insurer led to his inventorship on three patents for the company's predictive analytics infrastructure.
At Nousot, Ogorek has helped build solutions for social media clients seeking to predict user behavior and for financial clients seeking to improve member services and risk. He has also contributed to one of Nousot's unique assets: a custom-curated store of external data called GlobalPulse.
"Our brand specializes in taking an analytics problem and building a solution that can be automated as a service," Ogorek said. "I am excited about closing the loop: making predictions with feedback from the real world and helping clients incorporate that feedback into a decision."
Ogorek joins a leadership team that helped shape the analytics landscape in Chicago. Nousot founders John Papadia and Jim Urhausen also founded Clarity Insights in 2008, which was acquired by Accenture, a publicly traded company, in December 2019.
"Nousot's heritage is leveraging innovation and automation to drive efficiencies in a field littered with variable standards and quality, which have contributed to AI's unfulfilled expectations," Papadia said. "Ben's pedigree, experience and leadership are a perfect fit for Nousot, especially as we differentiate ourselves from the rest of a fragmented automated analytics market. Ben's vision and relentless approach to delivery provide immediate benefits for our team and for our clients as they look for guidance with and value from their investments."
Nousot automates intelligence to help companies make better, faster decisions and gain quick wins using the data they already have. Nousot is a complete data-science-as-a-service platform that delivers predictive analytics with minimal setup, built-in maintenance, strategy services, and the very latest in machine learning technology. Learn more at nousot.com.
​Contact:
​Melanie Hendrix
​melanie@nousot.com
412.779.3742
Source :
Nousot