Chinese-American Author Derrick Lin Pens IS IT SAFE YET ? Telling His Illegal Conscription In The Chinese Army
IS IT SAFE YET ? Portrays Author's Brutal Abuse By Republic of China (Taiwan) Army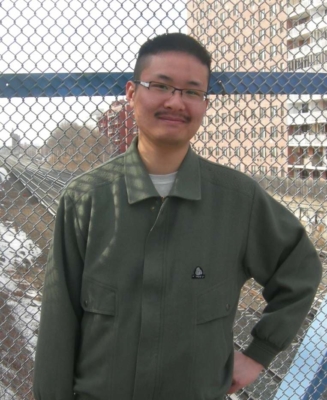 Press Release (ePRNews.com) - LOS ANGELES - May 08, 2017 - Book from Chinese American Author is fact-based autobiographical military-thriller that tells the story of his forced and illegal conscription into the army of The Republic Of China where he was beaten and tortured. IS IT SAFE YET? comes on the heels of his first non-fiction book TIGER MOTHER: SON OF A BITCH, which drew critical acclaim from Pacific Book Review and other media.
Author Derrick Lin said: "IS IT SAFE YET? is about my life and all the untold and painful experiences which my father and I had to endure while living in Taiwan from 2011 to 2014. Specifically, it entails my journey to Taiwan, my initial ignorance and naivete, my being forcibly and illegally conscripted into the Republic of China Army, being abused, beaten, and tortured due to my inability to speak and understand Chinese beyond a handful of words. I was targeted by the military leaders as having witnessed too much, and was politically persecuted, subjected to assassination attempts, and and forced to flee Taiwan with my father."
Mr. Lin describes IS IT SAFE YET?: "What you would get if you mixed the films Full Metal Jacket, Enemy of the State, Mad Max, and Argo together. I believe that it even has some elements of Les Miserables in it too."
"My story also illustrates my strengthening and ability to adapt. It can also be considered as a tale of extreme survival with many severe 'man versus man' and 'man versus self' conflicts. If anything, this story should be an uplifting and enlightening one which demonstrates how humans can survive harsh conditions and difficulties through the use of wits, bravery, and determination," Lin said.
He concluded: "That being said, I have reasoned that this story of mine is a very compelling, gripping, relevant, and unique one. More importantly, I also believe that it is an economically viable one for a literary agent and book publisher to consider."
In 2011, Monex Press released Derrick Lin's Book TIGER MOTHER: SON OF A BITCH, which details how his strict Chinese mother mercilessly drove him to excel, and in the process exacerbated his anxiety disorder and Asperger's Syndrome, while generally "making my life hell."
After reading Amy Chua's controversial but very popular book Battle Hymn of the Tiger Mother, in which the author justified her very strict, traditional Chinese child-rearing techniques, Lin decided to write TIGER MOTHER detailing how such parenting harmed the children, in the hope of encouraging abused kids to resist and endure. Before he read Chua's book, Lin thought he was the only Chinese-American child enduring such torture.
About Author Derrick Lin
Derrick graduated from Freehold High School in New Jersey and attended Rutgers University before dropping out due to lack of money for tuition. He is now continuing his career as an author.
Publishers, literary agents as well as film and television producers interested in IS IT SAFE YET? may contact Mr. Lin's media advisor/publicist Charles Barrett, at the Los Angeles-based Book, TV and Motion Picture public relations firm, The Barrett Company, LLC at 310-471-5764 or via email at: cbarrett@thebarrettco.com. TBC website is www.thebarrettco.com.
Source :
Derrick Lin, author

Business Info :
The Barrett Company
12021 Wilshire Blvd. Suite 600
Los Angeles, California - 90025 United States
Phone: 310-471-5764
Website:
http://www.thebarrettco.com