Chocolate Favor World Offers Personalized Chocolate Flavors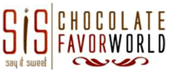 Press Release (ePRNews.com) - KATY, Texas - Sep 07, 2017 - Chocolate Favor World are chocolate experts focused on providing personalized chocolate flavors from premium quality Belgium chocolate to their clients. Founded in 2007, the company has surpassed the milestone of over 500,000 custom chocolate bars and has expanded its production line by 50% for quicker turnarounds. Chocolate Favor World is led by an amazing team of chocolate enthusiasts who have gained the industry's prime skills and the expertise to convert an idea into a reality.
Answering questions on why they focused on customized chocolates, the Company Director said, "Chocolates are famed worldwide for their intense and delectable flavors that bring joy whenever served. For long, chocolates have been produced in the same shapes and sizes eliminating the personal touch to customers. We decided to focus on this line to make your favorite chocolate flavor suit various designs and shapes that meet your requirements. Our customized chocolate bars bear personal messages, logos, pictures, and names depending on your idea to completely fit the occasion or event. We give you a win-win situation where you still get your favorite flavor at a shape that matches your tastes."
Customers can purchase bulk chocolate coins from Chocolate Favor World in an extensible range of designs and foil colors. The chocolate coins can have an image imprinted on one side and beautifully packaged in coin bags or velvet bags. No customization fee is charged for personalizing the chocolate coins on a single side. Chocolate Favor World has different packaging options for the chocolate coins with treasure chests, presentation and deluxe coin boxes available to enhance the classic touch to clients.
Talking about how customers can buy bulk poker chips online, the Sales Manager said, "We are an online company serving a global market with our customized chocolates. Our website features each category of designs that have been developed over the years of our operations with a customize section to provide details on your options. For personalized casino chips and playing cards, the message or logo you want to be embossed on the chocolates can be in put while making the order. These poker chips are perfect for casinos, Vegas based parties, and trade shows targeting poker players and fans."
Cigars always raise a sense of class and style with lovers of cigar smoking located worldwide. Chocolate Favor World meets this market through its chocolate cigars artistically crafted to resemble the original cigars. Wrapped in a foil paper the color of tobacco leaves, they are suitable for any cigar lover who also enjoys chocolates. Clients can order chocolate cigars online and receive them complete with cigar boxes containing three, 12 or 24 cigars. Chocolate Favor World has a special offer of free samples to first-time customers that want to taste their chocolates before making an order to give an assurance of quality.
About Chocolate Favor World
Chocolate Favor World has ten years experience in the chocolate industry manufacturing and supplying personalize chocolate designs. They have a team of in-house designers and chocolate experts able to use any idea to craft chocolates that meet your tastes.
Source :
Chocolate Favor World