Choose Kardamili for your wedding in the Peloponnese, Greece
Imagine a fairy tale picture perfect wedding against a backdrop of green verdant mountains and the Mediterranean Sea. Now imagine that this is indeed a reality in the idyllic village of Kardamili, in the southern Peloponnese, Greece.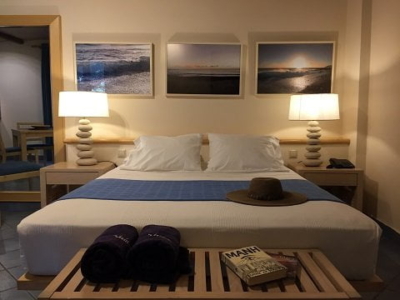 Press Release (ePRNews.com) - KARDAMILI, Greece - Aug 30, 2017 - A picturesque seaside village located on the Mani peninsula, Greece, overlooking the Gulf of Messinia, offers the ideal location for visitors looking for a quiet untouched haven by the crystal clear waters of the Mediterranean. Nestled right in between the turquoise waters of the sea and surrounding towering mountain range, visitors can't help but be in awe from the very first moment they arrive. Picture perfect in every sense, Kardamili is known for the warm hospitality of its residents, amazing beaches and incredible traditional architecture. Located in the verdant, incredibly scenic Messinian part of the Mani, the village is also the perfect starting point for discovering the rest of the peninsula that is so well known for its clusters of tower houses that seem to grow out of the ground, dramatic landscapes and fascinating history.
The Melitsina Village Hotel in Kardamili offers comfortable accommodation through its wide range of impressive stone built studio and apartment accommodation options. Conceived and created with absolute comfort and serenity in mind, the property's spacious studios and apartments feature private fully-furnished balconies or verandas from which to enjoy spectacular sea views, as well as views of the coastline and the surrounding mountains. The ultimate property in which to enjoy holidays in Kardamili, Melitsina Village Hotel provides the ultimate home away from home experience through the myriad of services and facilities on offer – as well as its unforgettable enchanting and friendly atmosphere.
For those planning to get married in the Peloponnese, the Melitsina Village Hotel – as one of the premier Kardamili hotels and Kardamili wedding venues – offers the perfect setting for fairytale weddings in the Peloponnese. Arrangements are stress free thanks to the hotel's dedicated friendly hotel staff who endeavour to make sure that the entire event is memorable from beginning to end whilst making sure that guests enjoy the hotels' facilities and services. With the dedication required to create the perfect wedding and wedding reception, the Melitsina Village Hotel can truly claim to possess one of the most magical locations for a wedding in Greece.
Visit https://www.melitsina.com/ for details
Source :
Melitsina Village Hotel