Choose the Best Car GPS Navigation for You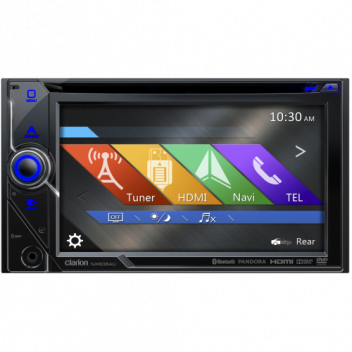 Press Release (ePRNews.com) - BRUNSWICK, Australia - Feb 09, 2017 - In-car GPS navigation systems now offer more advanced features and benefits across more models than ever before. However, with so many now available on the market, its often very hard to decipher which navigation system is best for you. Thankfully, the team at Hektik Automotive Group have the hands-on experience and up-to-date know-how when it comes to advising on the most suitable navigation system for your driving needs.
So if you're in the market for a GPS navigation system, its important that you begin to think about what it is you're looking for. Do you need a sat-nav that supports multimedia capabilities? A touch-screen interface? Or Bluetooth sharing?
Clarion Navigation is perhaps one of the biggest sellers nowadays, offering a wealth of quality features across a number of devices. For example, the NX706AU Advanced Navigation and Multimedia Station possesses a brand new 7-inch display with easy-to-use touch-screen operation, Siri Eyes-Free for iPhone, Full Digital Sound, Smartphone Mirroring capabilities, Pandora internet radio, as well as, of course, a superior GPS Navigation functionality amongst many others. Now available with a 3-year warranty, Hektik Automotive Group are selling this top-of-the-line appliance for just $1,699, down from $1,888.
For those seeking something a little more basic, the Clarion NX606 Navigation and Multimedia Unit is easy-to-use, whilst still obtaining many features of the NX706AU Advanced Navigation and Multimedia Station, such as Siri Eyes Free for iPhone control, built-in Bluethooth interface, and wireless music control. For smartphone mirroring capabilities however, this device will require an additional adapter in order to connect. To pick up a great deal on this quality device, pick up the Clarion navigation and multimedia station at Hektik Automotive Group for just $1,259, down from $1,399. For details, visit http://hektikgroup.com.au/shop/navigation/clarion-nx606-n…
Source :
Hektik Automotive Group