Christiaan Heijmen Named Managing Partner Of Focus Search Partners
Raleigh Executive to join Focus Search Partners, a Vaco Company, retained executive search team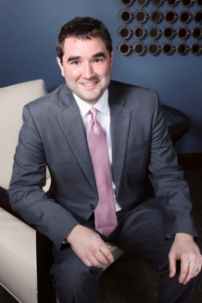 Press Release (ePRNews.com) - RALEIGH, N.C. - Jun 08, 2017 - CHRISTIAAN HEIJMEN NAMED MANAGING PARTNER OF
FOCUS SEARCH PARTNERS
Raleigh Executive to join Focus Search Partners, a Vaco Company, retained executive search team
RALEIGH, NC – Retained executive search firmFocus Search Partners, a Vaco Company (FSP), announced today that Christiaan Heijmen has joined the firm as a Managing Partner. He will continue to operate out of Vaco's Raleigh Office.
Prior to joining Focus Search Partners and Vaco, Heijmen worked with the international executive search firm Heidrick & Struggles in their New York City office. He has a B.A. in English and a B.S. in Management from the University of Massachusetts, where he graduated summa cum laude, and was a four-year division one rugby player. Heijmen received his MBA at Duke's Fuqua School of Business, where he served as a Coach K COLE Leadership & Ethics Fellow and was recognized in 2013 with the Business Award for Exemplary Alumni Service to the Fuqua School of Business. He and his wife Linzy, son Andrew, and daughter Alivia, reside in Durham, NC.
"Christiaan's experience with matching high-performing executives with fast-growing Triangle based technology, healthcare and life sciences companies are remarkable. Heijmen joined Vaco Raleigh's Executive Search Practice upon returning to the Triangle in 2010. Since then, he has completed more than 100 searches for locally based companies. It is gratifying to know that the partnership will continue but that his practice has grown such that it now makes sense for him to align his team with our national retained search practice to ultimately better serve the triangle," said David Rhode and Sid Mitchener Co-Managing Partners of the Vaco Raleigh Office.
"It has been fascinating to watch Christiaan develop himself into one of the most highly networked, well-regarded and best connected executives in the Triangle – over the last several years," said Dan Davies, Executive Director of the Research Triangle Chapter of the National Association of Chief Executive Officers. "Additionally, he cares deeply about our community and is using his connectivity, through his volunteer efforts, to make the Triangle a better place for all of us."
"Focus Search Partners is in the midst of significant growth and expansion. With an internal commitment to 'Culture, Team and Firm,' we are attracting exceptional people who are proven in delivering outstanding outcomes and service to our clients. FSP is uniquely positioned to build teams that grow organizations and Christiaan is a huge addition to our team," said Paul Frankenberg, Founder and Managing Partner of Focus Search Partners, A Vaco Company.
About Focus Search Partners, a Vaco Company
Founded in 2001, Focus Search Partners was acquired by Vaco in 2014 to become the retained executive search division of Vaco, a $375M consulting and strategic solutions firm. Specializing in matching high caliber board members, executives and senior-level individuals with leading Technology and Healthcare Services organizations across the USA, Focus Search Partners annually reports performance outcomes and continues to lead the industry in delivering quality results to their clients. The firm is located at 5410 Maryland Way, Suite #460 Nashville, TN 37027 615-432-0500 |
For more information, visit: www.FocusSearchPartners.com.
About Vaco
Vaco offers consulting, contract and direct hire solutions in the areas of accounting, finance, technology, healthcare, operations and general administration. With more than 37 offices across the nation and beyond, Vaco has been on the Inc. 5000 list of the nation's fastest-growing private companies for the last ten years. Vaco is dedicated to developing creative client solutions, long-term relationships and lifelong careers. For more information, visit www.vaco.com
Source :
Focus Search Partners, a Vaco Company