CIMdata Publishes "Are Students 'Real-World' Ready?"
Whitepaper looks at the challenge in preparing students for Industry 4.0.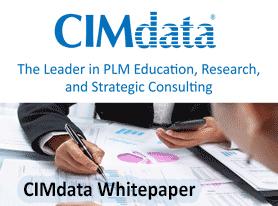 Press Release (ePRNews.com) - ANN ARBOR, Mich. - May 09, 2017 - CIMdata, Inc., the leading global PLM strategic consulting and research firm released a new whitepaper focused on research recently conducted on PLM education from high school through university.
Industrial companies are experiencing a very serious gap in new employees' understanding of PLM and their lack of practical experience using a multitude of concepts that exist in the PLM realm. What companies need isn't always what is being provided by educational institutions. This is not just an issue at the university level, education for tomorrow's work environment must start much earlier in the education pipeline.
Research for this whitepaper was sponsored by Siemens PLM Software that provides a suite of PLM education support programs. The paper presents CIMdata's perspective on PLM education today, including results from a survey of PLM educators from around the world. The results and analysis point out some common issues that are impacting PLM education.
According to Mr. John MacKrell, CIMdata Vice President, "Academic institutions appear to have difficulty positioning PLM outside of the engineering domain and beyond product design documentation (i.e., 2D drafting). The approach to PLM that is needed to prepare students to support today's businesses requires much broader cross disciplinary thinking including consideration for simulation-driven product development (SDPD, systems thinking, an understanding that PLM is a business strategy, that it impacts many business decisions such as product profitability, supplier relationships, manufacturing strategies, product delivery concepts, and product maintenance."
CIMdata and Siemens PLM Software will also be releasing an eBook on this topic in the near future.
To read more about this important resource, please download and read the complete whitepaper at www.CIMdata.com.
About CIMdata
CIMdata, a leading independent worldwide firm, provides strategic management consulting to maximize an enterprise's ability to design and deliver innovative products and services through the application of Product Lifecycle Management (PLM) solutions. Since its founding in 1983, CIMdata has delivered world-class knowledge, expertise, and best-practice methods on PLM solutions. These solutions incorporate both business processes and a wide-ranging set of PLM-enabling technologies.
CIMdata works with both industrial organizations and providers of technologies and services seeking competitive advantage in the global economy. In addition to consulting, CIMdata conducts research, provides PLM-focused subscription services, and produces several commercial publications. The company also provides industry education through PLM certificate programs, seminars, and conferences worldwide. CIMdata serves clients around the world from offices in North America, Europe, and Asia Pacific. To learn more about CIMdata's services, visit our website at www.CIMdata.com, follow us on Twitter: http://twitter.com/CIMdataPLMNews, or contact CIMdata at: 3909 Research Park Drive, Ann Arbor, MI 48108, USA, Tel: +1 734.668.9922. Fax: +1 734.668.1957; or at Oogststraat 20, 6004 CV Weert, The Netherlands, Tel: +31 (0) 495.533.666.
Source :
CIMdata