CIOReview Magazine Names Intensity Analytics One of the 20 Most Promising Identity Solution Providers for 2017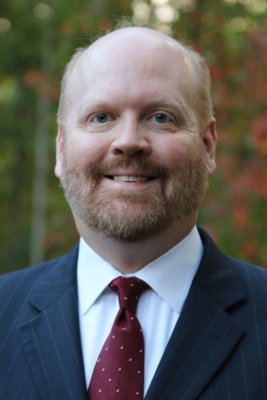 Press Release (ePRNews.com) - WARRENTON, Va. - Dec 18, 2017 - Intensity Analytics has been selected by CIOReview magazine as one of the 20 most promising identity solution providers for 2017. CIOReview featured Intensity Analytics in its annual CIOReview Identity Special Edition.
As the CIOReview editorial board wrote, "In the wake of growing cyber threats, establishing the identity of individuals has assumed paramount importance. While industries look toward deploying state-of-the-art technology solutions to secure their environment, combating the problem also requires robust policies governing the identity of users."
Governing users means more than having the right credentials. Intensity Analytics Artificial Intelligence algorithms recognize human effort, and physically identify who is at the keyboard or mobile device to solve security challenges for banks, healthcare, government, and other industries. This software-only approach requires no special hardware, and with nothing for the user to remember, provides a frictionless experience. Without the limitations of biometrics, smartcards, tokens, and other traditional solutions, it provides superior identity and authentication integrity with real-time threat intelligence, all without collecting any personally identifiable information (PII). This combination of features helps companies solve the problem of lost and stolen credentials that account for more than 80% of data breaches, and meet new regulatory requirements, such a the GDPR and new NIST guidance.
We are honored to be selected among the Most Promising Identity Solution Providers. CIOReview has recognized we are delivering on the promise of machine learning and artificial intelligence today, and that our AI engine solves one of the most fundamental problems of our time, helping to stop the largest transfer of wealth in human history.

Tom Ketcham, CIO/EVP of Intensity Analytics
"We are honored to be selected among the Most Promising Identity Solution Providers," said Tom Ketcham, CIO/EVP at Intensity Analytics. "CIOReview has recognized we are delivering on the promise of machine learning and artificial intelligence today, and that our AI engine solves one of the most fundamental problems of our time, helping to stop the largest transfer of wealth in human history."
Contact:
Mackenzie Fribance​
Intensity Analytics Corporation
540-300-2400
mfribance@intensityanalytics.com
Source :
Intensity Analytics