CNC Machining & Prototyping Services by Be-cu.com
Subtractive Manufacturing or cnc machining is the future of manufacturing and is opening up a world of 3D prototyping and low-volume rapid manufacturing possibilities. Pintejin Group(Be-cu.com) have been providing online cnc machining china solutions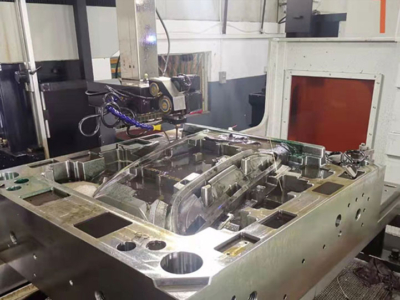 Press Release (ePRNews.com) - Dongguan,China - Sep 13, 2022 - Subtractive Manufacturing or cnc machining is the future of manufacturing and is opening up a world of 3D prototyping and low-volume rapid manufacturing possibilities. Pintejin Group(Be-cu.com) have been providing online cnc machining china solutions for over 10 years. Rapid prototyping via cnc milling,cnc turning and 5 axis cnc machining paired with our extensive experience enable us to deliver high precision, high-quality parts every time.
An Unparalleled Selection of CNC Machines, Materials and Processes

Pintejin Group(Be-cu.com) is considered the originator and pioneer of a full digital manufacturing platform that delivers on demand subtractive and traditional manufacturing services across a wide range of capabilities from rapid prototypes and appearance models to volume production.
Expertise from Engineers Who Have Experience in Using a Wide Array of Tools and Technologies

Our Application Engineers have an average of 10+ years of experience. We use this experience to create the best and most accurate cnc machining prototypes in the industry, with the highest and most rigorous quality control standards available.
Fast, Simple Online Ordering with Same Day Capability

With our local experts close to you and fast and simple online ordering, we can produce your parts in as fast as 24 hours. We provide 24/7 online access to digital prototyping facilities around the world, ensuring you have direct access to upload files, receive free online quotes, design verification, and all of your 5 axis cnc machining prototype design files and order history.
CNC Milling

CNC milling cuts shapes out of a metal or plastic material blank that is usually flat, holding dimensions to tolerances as tight as 0.002.
CNC Turning

Typically used to create a rounded surface, turning rotates the part when machining the desired shape, whereas milling rotates the tool.
Rapid prototyping via CNC machining delivers high speed, high precision, and robust rapid part manufacturing solutions. You take a block or billet of material and cut away at it with a series of tools and drill bits, removing material to make CNC machined parts or products.
At BE-CU.com, tolerances are controlled to DIN-2768-1 Fine for metals and Medium for plastics as standard for CNC prototypes.
How Rapid Machining Works – At Be-cu, our CNC machining services deliver parts made from a wide range of plastics and cnc machining metals. Over 50 high
precision CNC mills, lathes, sink and wire EDMs, and surface grinding machines help us deliver custom die casting for many industries. We deliver rapid prototyping solutions.
Source :
Rapid Prototyping Company