Colorado Bath Announces New Product Offering For Bathroom Renovations
Premier Denver, Colorado bath remodeling company now offers porcelain tile panels with a lifetime warranty.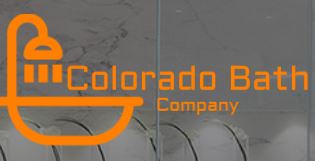 Press Release (ePRNews.com) - Denver, Colorado - Sep 11, 2019 - Colorado Bath is pleased to announce their new products and services with porcelain tile panels. The top bathroom remodeling company in Denver, CO, offers Laminam porcelain tile panels to give customers outstanding bathroom renovations backed with a product lifetime warranty.
Laminam porcelain tile panels are a versatile material. They can be used for walk-in style showers, or around the bath, anywhere traditional tile can be used. However, the highlight of using porcelain tile panels is the elimination of 95% of grout lines. Grout lines are a pain to manage, require rigorous cleaning, and over time, require repairs.
Not only can homeowners prevent unsightly grout lines, but they will also be protecting their home and bath area from moisture damage with the addition of waterproofing materials. When properly waterproofed, the bathroom's finished results will last a lifetime.
These wall systems provided by Colorado Bath are available in a variety of colors and patterns to suit their customers taste. To view some of the available colors for Colorado Bath's porcelain tile panels products and remodeling services visit, https://coloradobath.com/.
Colorado Bath's Laminam porcelain tile panels come with an impressive lifetime warranty. Colorado Bath strives to give customers not only the best service for their remodels and installations but also to provide superior quality of products they can depend on.
Jay Delgado, of Colorado Bath, has said, "These guys are factory certified and have to go through lots of training to be able to earn the title of "Installation Expert." We train our guys to do the job right, but if anything happens after installation, Colorado Bath warranties all products and installation processes for as long as you own the home." of the peace of mind customers can have about excellent products paired with expert installations.
For Colorado Bath, customer satisfaction is a top priority. With over 20 years of experience in the industry, they know that workmanship should be paired with the best products. Their company only works with the best brands including Delta Faucets, Crossville Studios, Schluter Systems, and now Laminam for their porcelain tile panels, to ensure brands, like their company, stand behind their work.
For more information on Colorado Bath please visit their website at https://coloradobath.com/. For questions please contact Jay Delgado at (720) 468-0166 or by email at jd@coloradobath.com.