Concierge Podiatrist Aims to Make Her Footprint in Los Angeles
Dr. Jennifer Falk, the At Your Feet Concierge Podiatry doctor, has relocated to Santa Monica, CA and has brought her unique concierge approach to podiatry with her.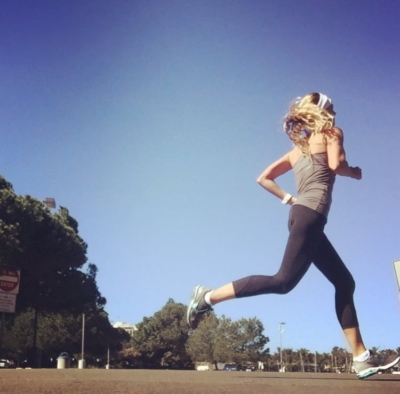 Press Release (ePRNews.com) - SANTA MONICA, Calif. - Nov 09, 2017 - Just one month ago, Dr. Falk, was seeing patients in San Diego when an opportunity for her to move to Los Angeles presented itself and it was too difficult for her to turn down.
The doctor belongs to a small percentage of physicians who are trying to bring back a more concierge approach to medicine that truly focuses on the care and needs of the patient. Dr. Falk offers hour-long appointments in her new Santa Monica office (900 Wilshire Blvd, Suite 450), where she specializes in sports podiatry and cosmetic procedures of the lower extremity. In-between patients, after hours, and on the weekend, she makes herself available for house calls, as well as remote telemedicine services such as video & phone visits, along with email communication services.
Dr. Falk's concierge approach to podiatry allows for her to see patients where they want (whether at their home, hotel, work place, or even in the clinic) when it is more convenient for them. Because she sees less patients, she is able to spend more time with each one. She also brings with her innovative podiatric techniques. She not only provides custom-molded vaowk orthotics manufactured with plaster casts, but a new customized orthotic that uses UV-light technology to cure the orthotic against one's feet. In addition, the doctor has been trained by the International Aesthetic Foot Society on cosmetic podiatric procedures, including botox for plantar hyperhidrosis, foot fillers for fat pad atrophy, and laser therapy for nail fungus.
Dr. Falk grew up playing sports and has been an avid runner for decades. After sustaining multiple foot fractures, she decided to pursue a career in podiatric medicine. She has always had a passion for sports medicine and further specialization, which led her to open her own practice. The doctor is available for new patient visits in Los Angeles starting in November 2017.
To learn more about Dr. Falk, her practice, and her services, please visit www.ayfpodiatry.com or contact the doctor directly at 310-310-1201 or drjfalk@ayfpodiatry.com.
Source :
At Your Feet Concierge Podiatry

Business Info :
At Your Feet Concierge Podiatry
United States