Create A Splash With Spanish Glass Mosaic Pool Tiles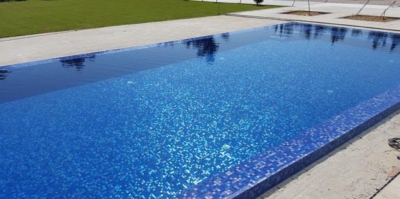 Press Release (ePRNews.com) - SYDNEY, Australia - Feb 24, 2017 - At Tile Factory Outlet, also known as TFO, we are proud of our selection of quality tiles, pavers and natural stone. Also on hand are our stunning mosaics, which include glass mosaic pool tiles. TFO has one of the biggest ranges of tiles and pavers which we import from top manufacturers around the world, including Spain, Italy and Asia and then we bring these fabulous products to the Australian market at incredibly low prices. We have a tile to suit your every need!
Do you own your own swimming pool or are thinking of getting one? Why not create a 'splash' by using stunning silicone joined glass mosaic pool tiles! Here at TFO, our range newly includes some of these stunning tiles from Spain. Reviglass, a leading glass mosaic pool tile manufacturer produces these mosaics with 100% recycled materials.
But why 'silicone joined' mosaics you say? This is where each piece of tile has been stuck together with silicone. This helps in preventing the individual mosaic pieces from popping off the wall of the pool, thereby adding to the beauty of your property. The installing of these tiles is also very easy thanks to this innovative technology.
Glass mosaic pool tiles, having so many colours to choose from, which is best for you? At TFO, we would like to assist you in your project. Below are some photos which will help you envision what 'look' you are after.
So, come in and see for yourself our great range, you won't be disappointed. Or check out our online tile store to start shopping now. But hurry, stock runs out fast.
Source :
Tile Factory Outlet

Business Info :
Tile Factory Outlet
107 Warren Road, Smithfield
Sydney, New South Wales - 2164 Australia
Phone: +61298924833
Website:
http://www.tfo.com.au