Cross River State, Nigeria Hosts Global Summit On Climate Change And Green Entrepreneurship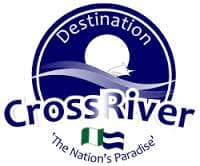 Press Release (ePRNews.com) - CALABAR, Nigeria - Feb 15, 2017 - The Government of Cross River State through the Ministry of Climate Change and Forestry in collaboration with the Africa Clean Energy Summit/Group, the Federal Ministry of Environment, the Federal Ministry of Health, the Federal Ministry of Industry, Trade & Investment, NEPAD Nigeria, Covenant University, ADC Energy USA, Development Partners, Always Green Power & Systems Limited and The Environment Communications Limited is hosting a Global Summit on Climate Change and Green Entrepreneurship in April 2017 to coincide with the World Earth Day Celebrations.
The summit will bring together international and national stakeholders from governments, private sector, non-governmental organizations, development partners and international investors, to address matters that would support the state's transition to a low-carbon and climate-resilient economy – building a sustainable green economy in Cross River State.
The Cross River State Global Summit on Climate Change and Green Entrepreneurship with focus on Jobs Creation Opportunities and the First Ever Wealth Creation Parks for Low Carbon Development in Africa will hold from April 17th to April 22nd 2017 with a Special Marathon Race for Climate Change – "Cross River Climate Marathon" at the CALABAR INTERNATIONAL CONVENTION CENTRE.
The global event will include a World Class Summit; the 2017 World Earth Day celebrations; High Level Climate Solutions Segments, an International Exhibition; Technical Conferences; Business Sessions; Investment Forums; Green Energy Empowerment for MSMEs; Green Wealth from Tree Planting
Program; Green Investment Tours; Carbon Credit Train; Official Solarization of the Cross River State Government House with energy efficient and saving devices as the driving force for promoting clean energy in Nigeria and leading to the establishment of the FIRST EVER GREEN ENERGY EXPORT PROCESSING HUB IN WEST AFRICA FOR SMART CITIES AND COMMUNITIES; the International Green Hall of Fame; Flag-Off of the Distribution of Clean Cookstoves in Cross River State (under the Rebranding Climate Change Clean Cookstoves Initiative); and concurrent activities such as the incorporation of RACE FOR THE CLIMATE – A Special Marathon Race for Climate Change ("Cross River Climate Marathon" "with special sport foot wears for recharging mobile phones"), Green Marketplace -"COME SEE AND BUY", a Climate Walk, Green Road Show and Clean Energy Technology & Green Business Solution Hub for Africa.
The CROSS RIVER STATE $250M GREEN ENTREPRENEURSHIP FUND:
A $250Million Green Entrepreneurship Fund (the first ever in Africa) will be launched on the 22nd of April 2017, as part of the World Earth Day Celebrations. The Fund will empower a minimum of 150,000 Green Entrepreneurs and Enterprises; creating more than 600,000 Direct jobs and over 1,200,000 Indirect Jobs in 18 months. With a population of more than 3.5Million, Cross River State would provide employment for a reasonable number of young people in the state. The $250Million Green Entrepreneurship Fund is the first phase of a $1 Billion Green Entrepreneurship Fund … Green Entrepreneurship for massive empowerment in Nigeria and Africa!
CONSEQUENTLY, A NATIONAL BUSINESS AND ENVIRONMENT ROUNDTABLE (NBER) SHALL BE FLAGGED OFF BY THE HONOURABLE MINISTER OF ENVIRONMENT.
The Global Climate Summit is programmed to deliver the customized strategic roadmap of climate and green bonds/finance secrets through the following rationale: –
•Financial institutions represent the largest source of public of finance for technology for adaptation/mitigation and low carbon sustainable economic development for operationalizing our signed Nationally Determined Contributions(NDCs);
•They therefore have the ability and can play a pivotal role to direct capital and demonstrate to markets the opportunities, risks and potential returns of sustainable investments, while at the same time being active actors in policy dialogues to assist in mainstreaming the sustainable development agenda in all sectors.
MEDIA FORUM @ THE GLOBAL SUMMIT:
More than 40 international and national journalists would be joining decision makers, policymakers, industry leaders, investors, experts and major stakeholders around the world to explore and further understand the challenges and opportunities that arise from Climate Change.
The Global Summit on Climate Change and Green Entrepreneurship promises to be the biggest and best of all, in the history of Climate Change and Clean Energy Summits, Conferences and Programmes in Africa.
It is worthy to note that Cross River State is the first and only subnational government that has a ministry for Climate Change in Africa. Cross River is also strategically positioned to host global events of this nature as an eco-tourism state.
https://crsglobalclimatesummit.org
Source :
Cross River State Government, Nigeria