CuraDebt Discusses Christian Debt Reduction
CuraDebt Debt Relied helps Christians through Christian Debt Reduction.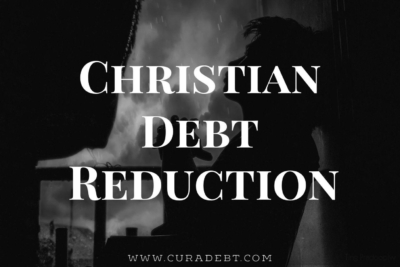 Press Release (ePRNews.com) - Jun 23, 2017 - CuraDebt Debt Relief, one of the top debt relief companies in the US shares their Christian Debt Reduction page. Christian debt reduction or Christian debt relief according to CuraDebt can be achieve through paying off debt by means of debt management services like debt settlement or debt consolidation depending on one's unique financial situation. They offer a free no obligation consultation with experienced debt counselors which educates Christian to the best resolution towards a debt free life.
CuraDebt stresses that through their debt reduction program and services are consistent with Christian ethics and principles. Honesty and integrity are their most highly regarded value. Through goodwill and collaborative effort, their pool of counselors produces excellent Christian debt relief results.
CuraDebt, a company with over 17 years of experience is regarded as one of the best debt relief companies in the industry. They have received over 750 five star ratings from their customers based on their quality of service. When you are deciding to get Christian debt consolidation or negotiation, CuraDebt states that it is easy to get overwhelmed since these companies will be looking closely at your personal financial profile. You have to get a company you can trust completely and build a relationship with.
How Does Christian Debt Relief Work?
As one of the debt settlement company which Christians trust the most, CuraDebt always focuses on giving the proper guidance and support to Christians to getting over financial troubles.
Expert debt counselors with years and years of experience will listen to each's unique financial situation and make the best possible recommendation with Christian values in mind. CuraDebt respects beliefs and even advocates for the allocation of tithes and offerings when making a savings goal.
First Step with CuraDebt
When choosing from the hundreds of companies that over debt management services, some may offer more harm than good. Before dealing with any debt consolidation or debt negotiation program, be sure the company is in line with Christian principles and biblical values. CuraDebt iterates that getting a free consultation with no obligation to sign up is your best course of action. Their debt counselors are ready to lend their ear to your needs and goals. A savings estimate will be detailed to let you know how much can be saved and how soon debt will be resolved. CuraDebt makes an effort to provide Christians with the best debt reduction services with the highest honesty, respect and integrity each Christian deserves.
Call CuraDebt at 877-850-3329 to get a free debt reduction consultation today.
Learn more:
http://www.curadebt.com/christian-debt-reduction/
CuraDebt Reviews:
http://www.customerlobby.com/reviews/10025/curadebt
Source :
CuraDebt Debt Relief