Dave Cox DUI Seminar Gets Wonderful Reviews From South Carolina DUI Attorneys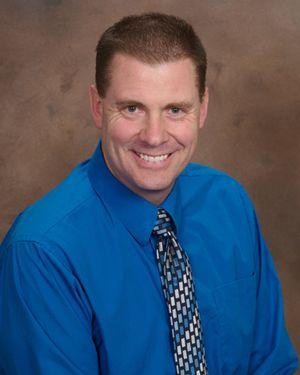 Press Release (ePRNews.com) - CHARLESTON, S.C. - Feb 23, 2017 - Dave Cox, Middleton Idaho DUI Consultant and Founder of Your DUI Pro, recently traveled to South Carolina to present his well-received "Winning DUI Cases" Seminar. Dave visited Florence, Myrtle Beach, and Charleston; South Carolina to deliver the seminar to some of South Carolina's best DUI attorneys. Dave Cox taught these Attorneys how to win DUI cases using NHTSA Manuals and advanced cross-examination techniques.
The attorneys who attended Dave Cox's DUI Seminar, "Winning DUI Cases", had great things to say about their experience. Here are some testimonials from some of South Carolina's best DUI attorneys:
"This is my third seminar with Your DUI Pro. Mr. Cox does not waste time with theoretical and esoteric information that is not helpful. Rather, he provides practical knowledge that helps win cases. He also gives unique tips that allow me to streamline trial prep and run a more efficient practice. I highly recommend Dave Cox and Your DUI Pro!"
Franklin Joyner – Cheraw, South Carolina
"The best DUI seminar I've ever attended. Bar none."
Mark Desser – Florence, South Carolina
"This program is very informative and would be helpful to any attorney who handles DUI's"
Jeffrey Morris – Surfside Beach, South Carolina
"Great CLE!"
William Nowicki – Rock Hill, South Carolina
"The most productive & informative CLE of the year."
Merritt Farmer – Charleston, South Carolina
"Excellently presented & informative. Don't waste money on other CLEs. Learn something from this one!"
Brian James – Easley, South Carolina
Dave Cox, DUI Analyst and Consultant, has personally trained thousands of attorneys across the United States. Dave is a former police officer and, during his career, he was recognized as one of the top DUI officers in the country. As an officer, Dave Cox was certified as a Drug Recognition Expert, the highest level of training available to DUI enforcement officers. Dave now specializes in training attorneys how to easily and effectively use the officer, the officer's training, and the officer's NHTSA Manuals to win DUI Cases.
In the upcoming weeks, Dave Cox will be presenting his DUI Seminar to attorneys in Texas, Georgia, Illinois, and Indiana. Dave will be visiting the following cities:
Amarillo, Lubbock, and El Paso; Texas
Valdosta, Savannah, and Macon; Georgia
Champaign, Peoria, and Springfield; Illinois
Fort Worth, Tyler, and Dallas; Texas
Evansville, Terre Haute, and Indianapolis; Indiana
To register for upcoming seminars, please visit http://www.YourDUIPro.com/seminars
To learn more about Dave Cox and Your DUI Pro, please visit http://www.YourDUIPro.com
Source :
Your DUI Pro

Business Info :
Your DUI Pro
9032 Jordan Ct Middleton, ID 83644
Boise, Idaho - 83644 United States
Phone: 2083402933
Website:
http://www.yourduipro.com