Delivering the World's Most Natural Wines to Your Dinner Table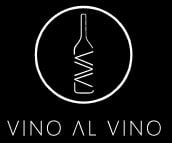 Press Release (ePRNews.com) - Calgary, AB - Mar 10, 2020 - Vino al Vino is seeking a subtle revolution in the way that wine lovers enjoy wine through sourcing only sustainably produced, minimal intervention wines with grapes that grown organically and/or biodynamically.
Wines that made naturally without the hundreds of additives, corrective agents, colouring, and sulphites that typically find their way in conventionally produced wines.
Maxim Atanassov and Andrew Stewart are the partners behind Vino Al Vino, a Calgary, Alberta-based wine import and distribution agency that is taking the wine world by storm with their expert selection of real, honest and authentic wines that are not only a pure joy but good for your health.
"Our natural wine is made with almost no chemical and minimal technological intervention in growing grapes and making them into wine," said Mr Stewart. "At a minimum, all-natural wines are farmed organically."
The winery has developed a portfolio of over 150 wines that the public through careful selection of producers that adhere to the natural growing process. Vino al Vino has also formed a Wine Club to enable enthusiasts to order straight to their door.
Mr Atanassov commented: "We carefully select only those producers that operate in full respect of the environment, without using pesticides or other toxic chemicals.
"We believe the single most important element to a healthy life is to eat and drink naturally. In line with such principles, we have selected wines that are easy to drink and very digestible, without giving up elegance and complexity: this is the most effective way to enhance your sensory experience."
"Our producers see their role as one of assisting the wine rather than "making" the wine."
Vino Al Vino is passionate about what they do, obsessed with tradition, quality and artistry in the winemaking process.
"Our ideal vigneron is someone who works to change the status quo, while firmly entrenched in tradition and a firm believer in natural, not because of the marketing power that it holds, but because it is the right way," added Mr Stewart.
"We to introduce the public to a different way to enjoy wine, not just as a social beverage, but as the best possible companion to food. "
For more information about Vino Al Vino's offering contact 403 809-9910 or email: info@vinoalvino.ca. Or head over to their website https://www.vinoalvino.ca/ to discover more about their dedication to natural wines.
Vino Al Vino Partners
Maxim has been entrenched in the wine world since he began helping out from the age of five years on his grandparents' vineyards in a village called Bojenica in the Balkan mountains.
His grandparents followed sustainable, organic and biodynamic practices, with no intervention other than pruning and tilling. No irrigation and the vines were left to nature to turn the sun's energy into grapes.
In the stone cellar, they also followed natural winemaking practices: nothing added, nothing is taken away.
A chance encounter in 2012 with a like-minded Italian sommelier, Federico Peccolo, formed the beginning of a conversation that two years later saw the creation of Vino Al Vino. Vino Al Vino was born out of the desire for natural and artisanal wines with a story to tell.
Natural wine is made with no chemical and minimal technological intervention in growing grapes and making them into wine. At a minimum, all-natural wines are farmed organically.
In Italian, "vino al vino" stands for something simple and clear, genuine and direct.
Andrew began his career in wine after moving to Calgary in 2002, at Bonterra Trattoria, developing a love for Italian wine. In 2004 he travelled to Italy and spent two months immersed in the culture of the vine and the wonderful people cultivating them.
Upon returning home, he studied with both the WSET and ISG wine education programs, while working retail and restaurant positions for the next 14 years. This culminated in Wine Director positions at several top venues including Model Milk, Pigeonhole, Anju, and the Teatro Group.
Andrew came on board with Vino al Vino to continue growing their portfolio, expanding their producers, and using his extensive experience in a myriad of positions to build a different approach and attitude to wine sales in Alberta.