Delk Pest Control Tackles Fresno's Unwanted Guests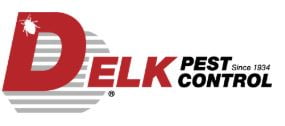 Press Release (ePRNews.com) - Fresno CA - Apr 09, 2019 - Fresno residents facing up to the problems of pesky pests – from spiders to roaches and ants – now have a new solution:Delk Pest Control.
With 85 years experience of ejecting the community's pests from businesses and homes across California, the experts are now expanding their reach to cover the Fresno district.
Delk Pest Control offers extensive experience and solutions that go well beyond merely showing up on your doorstep and spraying.
As a pest control provider, the technicians also offer education and awareness on how to beat the pest problems in the first place, spotting the signs of pest infestation and general safety measures.
They offer a clear course of action, such as site preparation; a breakdown of their actions and follow-up checks to keep the client well-informed, and then an effective programme of treatment that is tracked throughout.
Their pest control services cover spiders, rodents, termites, cockroaches, earwigs, locusts, ants, fleas ,wasps, bed bugs, and much more.
"When these unwanted guests invade your property – whether it's your home or business, there's no need to panic – we are just a phone call away," commented President and Owner Brad Delk, the third generation member of the family-owned firm.
"The goal isto prevent these pests from re-emerging. Our all inclusive and general pest maintenance plans are your first defense in accomplishing that."
He added: "Many companies don't have the expertise, equipment, licenses and training needed to solve the consumer's most costly pest problems.
"We're the only pest control company in Fresno that offers an all inclusive plan with protection for general pests, bed bugs and termites as well as offering real estate inspections, lawn fertilization, and weed control all in one single plan."
Delk Pest Control began as a termite control company in 1934 under the direction of Phil Newton before Roger Delk took on the business in 1971, and then his son Steve who saw the need to broaden the business and stay in step with customer's needs.
Delk Pest Control was transformed in 1988, and general pest control became the main focus in the early nineties. In 1996, Steve expanded the company into many counties throughout the Central Valley.
To this day, the company continues to serve customers with outstanding service and the most efficient and effective pest control methods possible while keeping in step with the environment and heeding all green procedures possible.
Now being led by Steve's son, Brad, the company still serves both its residential and commercial clients exceptionally—and at an affordable cost.
Brad said: "We are one of the few pests control companies that have been operating for as long as we have, with the depth of experience and know how to eradicate pests.
"And as long as pests keep invading our homes and businesses, we will always be there to stamp them out. There's no magic wand, just professional solutions at a reasonable cost."
For more information about their services and solutions, or to book an appointment, view their website https://delkpestcontrol.com or call 559-275-2206.