Dental Air Force Redefines the Way You Clean Your Teeth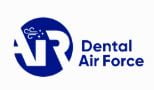 Press Release (ePRNews.com) - Holland, MI - Mar 07, 2019 - A new teeth cleaning device – the Dental Air Force – that aims to eliminate plaque and protect against diabetes could be about to replace the toothbrush completely.
The Dental Air Force, an FDA approved home dental cleaning system, is the brainchild of Dr. Piero Policicchio who has been practicing dentistry for over 30 years and is the author of the bestselling book "Never Brush Your Teeth Again."
The appliance uses a precision jet of air to deliver water and dental cleaner to "power wash" the mouth. The jet of cleaner and liquid cleans all of the teeth's surfaces, while air aggressively oxidizes plaque and provides the advantage of flossing in a fraction of the time.
Dental Air Force completely replaces the typical dental care routine of tooth brushing with one simple and efficient step, commented Dr. Policicchio.
An international study showed the device had been known to lower periodontal pathogens 500 percent over tooth brushing. Another clinical study showed it helps people with diabetes control blood sugar levels along with a conscientious diet and exercise.
University clinical studies have shown the system's abrasivity is at a safe level and is uniform on cheek-side and tongue-side of teeth and between teeth surfaces. It is particularly effective for patients with crowns, bridges, implants and orthodontic appliances.
Dr. Policicchio expanded: "Toothbrushes deteriorate with each use and can harbor bacteria. Tooth brushing causes ridges along the gum line resulting in sensitivity to hot, cold, sweet and sour.
"The Dental Air Force provides the complete cleaning your dentist has always wanted you to achieve. It cleans your teeth 360 degrees around each tooth."
He added, "the system also surpasses oral irrigators as they fail to penetrate the greasy film around the teeth and do not aerate the sites between the teeth." The Dental Air Force eliminates hard-to-remove plaque, kills bacteria and freshens breath in one step.
Meanwhile, buyers who have used the device have expressed their complete satisfaction with the product. "Dentists have been very impressed with the results of my using the Dental Air Force. One dentist tested the microbes in his mouth and said the level was the lowest (best) that he'd ever seen," commented Rick.
Another consumer, Henry, added: "It's like visiting the dentist and receiving a professional cleaning daily. Thanks for a great product."
For more information about Dental Air Force, you can call them on 616-399-8511 or view their website: www.dentalairforce.com
Source :
http://dentalairforce.com/