Dentcare Now is Offering Orthodontic and Dental Care Services in Fairfax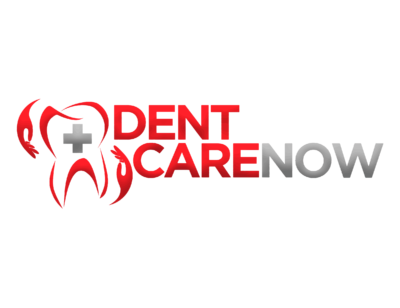 Press Release (ePRNews.com) - virginia - Feb 24, 2020 - Dentcare Now has always been run with the goal of providing professional oral healthcare services when and where it is needed. Over the years, the dental care facility has remained steadfast in accomplishing this objective and grown to become a household name in Fairfax. Since the pride of Dentcare Now is in resolving all dental concerns, the team of certified dentists offers their patients a one-stop location for general, cosmetic, orthodontic and emergency treatments.
Speaking about the ease of booking an appointment at the facility, the clinic's spokesperson remarked, "In this fast-paced age, you need the convenience of taking charge of your time to make the most of each day. At Dentcare Now, we know how valuable each minute is and are committed to ensuring that seeking our services does not disrupt your schedules. For this, we give you the flexibility of making an appointment through our website or by directly calling us. As a policy, we always give priority to these appointments by ensuring one of our specialists is ready for you."
Under the leadership of Dr. Dominique Knox and Dr. Rasheeda Johnson, who are some of the best dentists in Northern VA, Dentcare Now has rightfully attained the top spot in the industry. A defining aspect of the dental office is that it has all its operations centered on the comforts and overall wellbeing of each patient they handle. Dentcare Now is equally ever at the forefront of keeping up with the latest innovation and technology advancements that are re-shaping dental treatment. As a result, patients who visit the facility can ever be confident of having treatment options that are in line with the industry's best practices.
Talking about why more people are seeking dental implant services, the clinic's spokesperson said, "The primary reason why everyone is looking for dental implant Fairfax is that this procedure is a long-term solution for replacing lost teeth. This surgical procedure is highly demanding, and at Dentcare Now we have eliminated all risks as only skilled dental surgeons provide this treatment. The best part is that we have heavily invested in the equipment and technology required to give you a beautiful smile and functional implant teeth."
In the world of oral healthcare, some procedures can only be performed with certified training, especially treatments that focus on improving one's smile. There are more than 200,000 licensed dentists and orthodontists in the U.S.  an estimated 30% offer clear aligner therapy in-office. Dentcare Now understands this and provides its patients with a facility where they can achieve a straighter smile at an affordable price, with or without dental insurance coverage.  The main orthodontic services offered at the dental facility are Invisalign clear aligners, braces removal, permanent retainer repair, and Vivera retainers. Dentcare Now is, however, not an orthodontist Fairfax office, and the services offered are meant to address the increasing demands for 3D printed clear aligners from companies like SmileDirectClub and Candid.  The biggest difference between these companies and Invisalign is that patients wearing Invisalign clear aligners are first evaluated by a dentist or orthodontist. The dentist at Dentcare Now are Invisalign certified and will ensure their patients have a healthy oral cavity with a thorough X-ray examination of their bone structure, gums, nerves and blood supply.
About Dentcare Now
Dentcare Now has its focus on addressing the dental problems of the residents of Fairfax, Virginia, whom they have provided with a well-equipped and comfortable facility where they will receive professional care.