Differences Between Lost Wages and Loss of Earning Capacity
Find out the difference between lost wages and loss of earning capacity - two damages commonly sought in personal injury claims.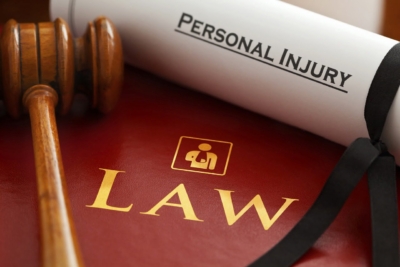 An accident can happen in the blink of an eye. One minute you are cruising down the highway and the next you are in a ditch because someone ran you off the road. Or maybe while grocery shopping you didn't see a water puddle on the floor and you slipped and fell into the shelving. These are just a couple examples of the types of personal injury accidents that happen every day.
If you are injured in an accident that is caused by someone else, you may be eligible for compensation for your injuries and any related costs. Among the compensation, you may be eligible to recover lost wages and/or a loss of earning capacity.
But what does that really mean? Aren't those the same thing? Not necessarily. A personal injury lawyer in Georgia explains below.
What is Lost Wages?

If an accident causes you to miss time at work, you can recover compensation for lost wages. This is compensation for the time you are not earning income due to an injury. Lost wages may include compensation for:
Salary or hourly pay
Overtime pay
Business income
Commission
Bonuses
Benefits
Sick time
Vacation time
Lost wages compensation can include past, present, and future income loss due to your injury.
What is Loss of Earning Capacity?

To qualify for loss of earning capacity compensation, you must be unable to return to work as you did before the accident occurred. These damages are a separate class of damages from others, and the value is subjective. That means that the jury can award a figure that they deem appropriate, as long as it is within legal guidelines.
Loss of earning capacity include compensation for:
Inability to pursue future professional opportunities
Reduction in workable hours because of the injury
Limitations on your ability to earn income (such as disability that prevents you from returning to your employment)
Pain and suffering you experience due to the harm
You may qualify for loss of earning capacity damages in addition to lost wages damages. The amount of damages you qualify for depends on your education and work experience, skills, career trajectory, and the severity of your injury. To determine the amount of compensation, the jury will consider factors like the time expected for recovery, the severity of the injury, and the impact of the injury on your life and ability to work.
Don't Settle for Less

An accident that impacts your ability to work and support yourself and your family is devastating. Losing your hard-earned income or the ability to work can make it difficult for you to recover and look toward the future. To make matters worse, your insurance company may only offer you a minimum settlement amount that may not really cover your needs.
It is important to speak with a personal injury lawyer about your situation before accepting any settlement offers. You may be entitled to more than your insurance company offers, and you don't have to settle for less.