Digital Dreams: A Security Systems Solution Provider, Offers to Organizations Quality Security Cameras 
Digital Dreams provides up-to-date software-driven solutions that deliver modern security for organizations.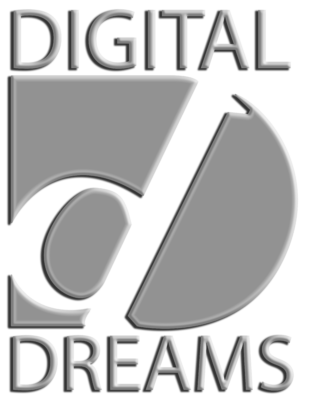 Press Release (ePRNews.com) - North Highlands, CA - Mar 24, 2021 - Digital Dreams is a software-driven company with over 16 years of experience building adaptive protection technology on a modern software stack for enterprises. This system delivers new capabilities, such as people analytics and vehicle analytics. Their services include security systems, data cabling, audio system installation, noise cancellation system, video conferencing rooms, and lots more.
A spokesperson of Digital Dreams commented, "We offer a wide range of enterprise security cameras, and they come with powerful onboard processing to analyze footage at the edge, streamlining the process to enable users to get immediate results when filtering through footage for important activities. Our security solutions are easy to use and set up. This eliminates the need to hire specialized IT personnel. They do not require NVRs or servers, and users have 24 hours access to them, and footage of events and activities can be shared via text or E-mail. We also offer a 10-year warranty on all our devices, and there is no need to replace broken or defective devices for up to 10 years".
Digital Dreams has different high end video cameras for businesses: dome series cameras, bullet series cameras, and fish-eye series cameras to just to name a few. The dome series is built for durability, and it delivers enterprise-grade security in diverse options for any indoor and outdoor environment. It also has 8 times more processing power than its previous generation. The bullet series delivers enterprise-grade security with top edge-based processing and onboard storage in a bold form factor. It was designed to withstand the harshest environments, as its sealed aluminum housing with IK 10 vandal resistance and IP67 weather-proof ratings protects the cameras.
The fish eye series is used to capture images at an angle of 180 degrees with comprehensive viewing options like a break down of any area into quadrants. This type of camera is suitable for a variety of surveillance needs. Organizations looking to buy the best camera security system can contact Digital Dreams at www.digitaldreams.us
Digital Dreams spokesperson further commented, "Our cameras are available in 4K or 5MP resolution storage with capacity for up to 1 year. We also offer our potential customers the opportunity for a free 30 day trial. We also provide a free onsite consultation so can answer any questions that they might have about the high end camera system".
Digital Dreams provides up-to-date security for all types of businesses and organizations and they are a company that delivers high quality throughout the entire process.
About Digital Dreams:
Digital Dreams is a high end security camera solutions systems provider that is setting the standard for modern security. They have helped hundreds or companies and organizations transition from managing their old and outdated security systems to upgrading using current security technology. Let us show you the excellent quality of today's security camera systems and how you can stop wasting time when trying to find footage evidence. Interested organizations can buy camera security systems from Digital Dreams who also does the installation.
Contact Information:
Digital Dreams
3355 Myrtle Avenue Suite #245
North Highlands CA 95660
Phone: (800) 694-9914, (916) 794-2220
E-Mail: service@digitaldreams.us
Web: https://digitaldreams.us/
Source :
Digital Dreams