Do you love a good conspiracy?
Dandelion man press is pleased to announce the availability of the audio version of PHARMACEUTICAL, an action packed, fast-paced novel that keeps the reader interested until the end.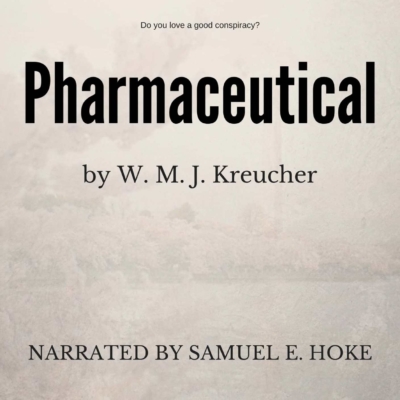 Press Release (ePRNews.com) - DETROIT - May 16, 2017 - PHARMACEUTICAL has all the elements of a good conspiracy: greed, the need for power, and a heroine.
CEO R. Curtis Larson is out to make money and doesn't have a lot of scruples about how he does it. Diane McMichael, Larson's Vice President of Washington Affairs, gets in his way. Powerful allies on both sides complicate matters.
If you enjoy an action packed novel that will keep you interested until the end, pick up a copy of PHARMACEUTICAL.
PHARMACEUTICAL is narrated by noted actor and radio personality Samuel E Hoke. Mr. Hoke has both radio and national television credits including twelve years of major market radio experience and hundreds of commercial audio productions.
The audio version of PHARMACEUTICAL is available on Audible, Amazon, and iTunes.
The release of PHARMACEUTICAL marks the second audio book to be made available by dandelion man press.
The first audio book, DRONE, is a thriller that grabs your attention early and compels you to continue listening. Sam and Pat are two friends deeply in love with their significant others. Vasili Grigory Konstantinov loves no one – nothing in his life has value – he has only a single purpose.
If you like a fast paced story, excellent storytelling skills, and a creative protagonist you will enjoy DRONE by W. M. J. Kreucher and narrated by Samuel E. Hoke.
https://www.audible.com/pd/Fiction/Pharmaceutical-Audiobo…
Source :
Dandelion Man Press