Dr Baipalli Ramesh is the Go-To Source for Safe and Effective Weight Loss Surgeries
Dr Baipalli Ramesh, the leading Surgical Gastroenterologist in Visakhapatnam, is the go-to source for safe and effective weight loss procedures.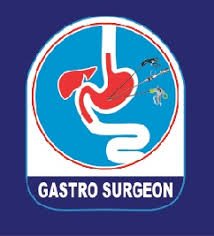 Press Release (ePRNews.com) - Visakhapatnam, India - Jan 15, 2020 - Dr Baipalli Ramesh, M.S. (Gen. Surgery), PDCC (Surgical Gastroenterology), FICS, FAIS, FIAGES, FMAS, FALS, has a terrific track record in gastrointestinal diseases treatment, obesity treatment and advanced laparoscopy services. In a distinguished career, Dr Ramesh worked with several healthcare providers in multiple profiles. The doctor is passionate about upholding the highest levels of professionalism in treatment service delivery. He has been to some prestigious institutions, including Andhra Medical College from where he completed his MBBS. For his Post graduation MS (General Surgery), Dr Ramesh went to Guntur Medical College, Guntur.
Dr Ramesh Baipalli recently stated, "Dr Ramesh Baipalli Gastro Surgery Clinic is a mission dedicated to healthcare. We are a multispecialty clinic, specializing in Advanced Laparoscopic Surgery, Laparoscopic Surgeries for Hernias, Hepato Pancreatico Biliary (HPB) Surgery and Portal Hypertension Surgeries. We are equally efficient in Laparoscopic Bariatric (Obesity) Surgeries, Surgery for Gastrointestinal Cancers, Gastrointestinal Surgeries, Minimal Invasive Treatment for Piles, Fistulas and Fissures Hepato Pancreatico Biliary (HPB) Surgery, and Laparoscopic Colorectal Surgery. We blend technology and talent to bring in precision into procedures. We also follow all safety protocols for better patient outcomes."
Besides compromising one's personality, excessive weight is a health hazard. Those with weight issues are prone to diabetes, high blood pressure, along with heart, liver and kidney issues. Worst still, it can lead to fatality. Weight loss is hard to achieve through just exercise and diet restrictions. Among all the weight loss procedures on the market, Bariatric Surgery is the safest and most effective option. The minimally invasive procedure aims to get rid of the excessive weight by restricting food intake and making positive lifestyle changes post-surgery. Bariatric Surgery allows for a better breakdown of food nutrients and reduction in calorie absorption.
On weight loss surgeries, Dr Ramesh Baipalli further stated, "I have been the frontrunner when it comes to helping people shed weight, safely and quickly. My team and I specialize in all popular weight loss procedures, including Laparoscopic Sleeve Gastrectomy, Gastric Bypass, Gastric Band Surgery, and BPD with DS. Laparoscopic Sleeve Gastrectomy involves the removal of a significant part of the stomach. The residual stomach cannot hold much food, leading to considerable and rapid weight loss. The procedure also induces certain changes in gut hormones that decrease appetite and improve satiety. In fact, the patient can expect about 60 to 70% of excess body weight loss, depending on certain factors."
Gastric Bypass is widely recognized as the gold standard of weight loss procedures. The procedure involves two steps, each with a different implication. In the first step, the Top bariatric surgeons near me create a small pouch by dividing the stomach. The subsequent step involves dividing the small intestine and connecting it to the stomach. The leading Gastro surgeon Baipalli offers consultations to know the patient's aspirations and objectives and decide on the right weight-loss procedure accordingly.
About Dr Ramesh Baipalli:  
Dr Baipalli Ramesh is the leading Gastro Surgeon in Visakhapatnam. His areas of expertise include Advanced Laparoscopic Surgery, HPB Surgery, Portal Hypertension Surgeries, Surgery for Gastrointestinal Cancers, Minimal Invasive Treatment for Piles and more. Presently, Dr Baipalli Ramesh is the best hernia doctors near me .
Contact Information:
Dr Baipalli Ramesh, Gastro Surgeon
Laparoscopic Centre
D. No 18-1-64, First Floor
Opposite Dolphin Diagnostics
Jagadamba Junction, Visakhapatnam
Phone: +91 97011 08209
Email: Gastrosurgeonbaipalli@Gmail.com
Website: https://gastrosurgeonbaipalli.com
Source :
Dr Ramesh Baipalli